GTX Corp. (GTXO) Expanding Marketing Efforts throu


Post# of 152
Posted On: 04/11/2016 8:01:16 PM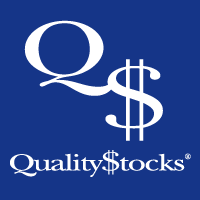 GTX Corp. (GTXO) Expanding Marketing Efforts through Mutual Referral Agreement with COPsync, Inc.

Before the opening bell, COPsync, Inc. (NASDAQ: COYN), the company behind the COPsync911™ threat-alert service for schools and potentially at-risk facilities, announced that it has entered into a mutual referral agreement with GTX Corp. (OTC: GTXO), a pioneer in the location-based services market. Under the terms of this agreement, the two companies will begin offering joint referral and introduction services, initially targeting law enforcement agencies, care facilities and hospitals. For GTXO, this strategic partnership opens the door for strong market growth in the months to come as the two companies leverage joint sales efforts and marketing personnel. The COPsync Network™, COYN's cutting-edge software as a service network, already has customers in roughly 80 percent of the counties in Texas, as well as a growing list of subscribers throughout Louisiana, Massachusetts and New Hampshire.
"We are excited to be working with COPsync, an industry leader, and a company that aims to protect people and members of law enforcement with its real-time information sharing and data communication network," Patrick Bertagna, chief executive officer of GTXO, stated in this morning's news release. "Both COPsync and GTX Corp are focused on keeping people connected and safe through innovative communication and location-based technologies so working together to expand our marketing efforts makes perfect sense."
GTXO's flagship product, GPS SmartSole, is an innovative approach to location-based tracking that overcomes many of the limitation of traditional tracking solutions. By fitting conveniently into the wearer's shoe, GPS SmartSole offers unobtrusive monitoring for those who suffer from Alzheimer's, dementia, autism, traumatic brain injury and other cognitive conditions that are associated with a tendency to wander. In line with COPsync's efforts, GTXO provides its GPS SmartSole to law enforcement agencies to offer to families or caregivers of people who frequently wander away.
"Both COPsync and GTX Corp focus on providing real-time protection for our customers, and also target similar end markets creating the potential for a beneficial referral relationship," added Ron Woessner, chief executive officer of COPsync. "We look forward to working with GTX on ways that both companies can leverage their platforms and marketing efforts with a focus on law enforcement agencies to deliver the best in class solutions."
For prospective shareholders of GTX Corp., this agreement is particularly intriguing. GTXO's product portfolio is supported by a strong and sizable intellectual property portfolio including marketable patents and trademarks. Last month, the company announced the latest addition to its IP portfolio with a new patent related to its location-based monitoring platform and communications protocol. In addition to immediately strengthening GTXO's IP position, the newly awarded patent also preserves the company's right to file more patent applications with a February 2008 priority date in the future.
For more information, visit www.gtxcorp.com
Please see disclaimer on the QualityStocks website:
http://Disclaimer.QualityStocks.com

(0)

(0)
GTX Corp. (GTXO) Stock Research Links



---