GTX Corp. (GTXO) CEO's Speech at UN Summit Highl


Post# of 152
Posted On: 04/25/2016 7:08:16 PM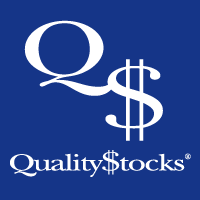 GTX Corp. (GTXO) CEO's Speech at UN Summit Highlights Company's Own Brand Ambassador Logic
For a company like GTX Corp. (OTC: GTXO) – whose innovative work developing embedded/miniaturized GPS tracking devices for wearables and other GPS/BLE based real-time monitoring technologies is centered around empowering communities of people and fostering harmony – the recent opportunity to take part in the Sports 4 Development Summit at the International Day for Sport for Development and Peace at the United Nations on April 6th was a big victory. After all, this important summit, designed to help raise awareness regarding how crucial sports can be when it comes to educating people about and fostering social change, is also a key networking opportunity for partnership/project generation between attendees from the sports community, NGOs, and UN participating members.
Also intended to honor governments, NGOs and pro athletes who have shown a strong commitment to the goal of advancing developmental change and peace throughout the world via sports, the Sports 4 Development Summit 2016 was hosted by The Jack Brewer Foundation (JBF) and the Permanent Mission of Grenada to the United Nations. Jack Brewer, founder of The Brewer Group Companies, of which JBF Worldwide is the corporate social responsibility organization, is a name that should be instantly familiar to those who have been following GTXO, due to his leading presence as a brand ambassador for the company. Brewer was more than happy to salute his fellow brand spokesmen: former Minnesota Viking, Super Bowl Champion and Pro Bowl NFL wide receiver Sidney Rice, as well as Clinton Portis, one of the top 20 running backs to have ever played in the NFL – both of whom were on-hand to attend the summit alongside numerous other past and present NFL players.
Founder, CEO and chairman of GTXO, Patrick Bertagna, gave a rousing speech (http://dtn.fm/GEhb6, starting at 2:37:50) at the summit, wherein he praised the power of sports to keep people connected, as well as its power to help transcend the racial divide and provide a continuum of mutual experience, where people who might not otherwise see eye to eye can form a cohesive and lasting bond. Bertagna was keen to point out how brand spokesman Jack Brewer, who was named Ambassador for Peace & Sport for the USFMEP (US Federation for Middle East Peace) at the UN in 2014, continues to act as a lightning rod for developmental change using sports, both through the JBF and through GTXO.
Bertagna, who is a UNGC (United Nations Global Compact) member and sits on the JBF Board, went on to argue that sport's importance, as an essential part of the intricately woven fabric of the global tapestry, continues to allow it to act as a platform for unification, giving socially-minded athletes tremendous power when it comes to shaping our shared future. This fact is ever-present on the minds of GTXO's management, who have assembled a brand ambassador contingent that also includes other pro athletes such as NFL offensive tackle Jason Fox and former pro boxer turned concussion awareness advocate Ray Ciancaglini.
Pro athletes, sadly, are almost always close associates with injury-related disability. Years spent playing one's heart out at the highest levels in a sport like boxing or football, for instance, is something which has become notorious for the toll it takes on the bodies of the athletes who play. The quality of life benefits that products like the GPS SmartSole can provide for individuals suffering from TBI (traumatic brain injury), for example, a common injury in the NFL, has won the company many adherents throughout the world of pro sports, and it is little wonder that GTXO has been able to retain some of the biggest names in the NFL, especially given how such products can really help injured or disabled people lead normal lives. This includes people such as the 100 million or more worldwide who are afflicted with Alzheimer's, Dementia, Autism, TBI or some other cognitive memory disability.
People suffering from cognitive memory disabilities are often disenfranchised societally and at great risk, irrespective of the cause of the impairment – even if they happen to be former pro athletes. In such cases, the suffering may be even worse, because the world expects them to be super human. All such impaired persons require tolerance and understanding from their communities, as TBI and other cognitive memory disabilities mean the individual has a tendency to wander and become lost. Half of these people who wander, if they are not found within the first 24 hours, statistically speaking, will end up dead or seriously injured. GTXO understands the associated challenges this problem presents and the company is laser-focused on empowering caregivers, loved ones and the community around people with dementia or similar afflictions via always-on systems that allow at-risk individuals to be found within minutes and at a minimal cost, rather than hours or days late, at extreme cost to the community – cost whose upper limit is all too often the loss of a life to some tragic circumstance.
One of the keys to social progress is for those with disability to be able to enjoy a place in society where they can feel at ease in their own skin, and GTXO's commitment to providing tracking and monitoring solutions, ranging from wearables like its SmartSoles to standalone GPS devices and digital platforms like the company's Track My Workforce iOS and Android apps, goes a long way toward realizing this end. The way in which all three of these product vectors report in real-time to the company's proprietary internet of things GTX tracking platform, which can be accessed by any internet-connected device using GTXO's Smart Locator app, is fundamental to how GTXO's technologies can and are helping to shape a more cohesive, situational-aware, and therefore tolerant society.
The reality of this is evident from the recent mutual referral deal signed between GTXO and COPsync (NASDAQ: COYN), who are both at the forefront of the location-based services market with real-time situational awareness platforms. COPsync is well-known to law enforcement as the only show in town when it comes to real-time, in-car information sharing, a powerful capability made possible by COPsync's SaaS-based COPsync Network™. Both companies are focused on location-based services and real-time information sharing for keeping people safe and connected, the kind of capabilities whose existence within a community promotes overall social cohesion.
For more information, visit www.gtxcorp.com
Please see disclaimer on the QualityStocks website:
http://Disclaimer.QualityStocks.com

(0)

(0)
GTX Corp. (GTXO) Stock Research Links



---