Alternet Systems, Inc.'s (ALYI)


Post# of 56
Posted On: 03/31/2016 6:08:44 PM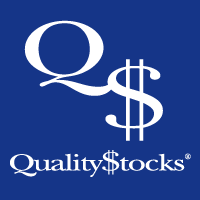 Alternet Systems, Inc.'s (ALYI) Big Data Division Helps Clients to the Cloud
Yesterday, Alternet Systems, Inc. (OTCQB: ALYI) filed its Annual Report (10-K) for the year ended December 31, 2015, with the Securities and Exchange Commission (SEC), which set out the background for the company's present focus on big data. 2015 was a turning point for Alternet Systems. The company 'decided to cease pursuing digital currency opportunities due to the market collapse for digital currencies.' Its 10-K cited the lack of a clear regulatory framework, the entrance of 'major players' in the field and the volatility of digital assets such as Bitcoin as some of the risks and challenges in the digital currency space. Going forward, Alternet Systems will focus on data analytic tools and services for the telecommunications and financial services industries. To this end, earlier this year, the company announced the launch of its Data Analytics Division, expanding its portfolio of existing digital commerce technologies.
In a recent press release, Henryk Dabrowski, CEO of Alternet Systems, stated, "Alternet has a successful history of developing and commercializing young digital commerce technologies. We are now building upon that history to develop and commercialize an expanded portfolio of new key technologies into the burgeoning big data analytics sector… We anticipate our new Data Analytics Division to build upon the revenue base we established in 2015 from our digital commerce operations throughout the course of 2016."
In April 2015, the company, through subsidiary Alternet Payment Solutions, LLC (APS), signed an agreement with R4 Technologies, LLC (R4) to market and promote R4's purpose-built cloud platform for micro-segment data, insight and engagement to help brands leverage data and automate yield optimization. APS is to partner with R4 across Latin America and the Caribbean. R4 Technologies, according to a page (http://dtn.fm/9BX5g) on the IBM website, 'is the first company to make data science available through a software-as-a-service (SaaS) platform for business users to increase revenue and profitability. R4 uses an algorithmic approach to revenue yield management to find growth hidden in massive amounts of data and then programmatically align product, channel and promotions.'
Big data is the next big thing in the digital arena. It involves the provision of solutions to solve three major challenges in information technology that have come to be known as the 'three Vs', including volume, variety and velocity. The first challenge is coping with the enormous amounts of data being generated on a continual basis. Data volume is now measured in petabytes (250 bytes) instead of terabytes (240 bytes). ComputerWeekly.com quoted (http://dtn.fm/2cTjp) 'Michael Chui, principal at McKinsey (as saying) that the U.S. Library of Congress "had collected 235 terabytes of data by April 2011 and a petabyte is more than four times that."'
The variety of data is also multiplying as web logs, social media interactions, ecommerce transactions, financial transactions and other sources, each sometimes in a different format, proliferate. Velocity in the generation and hunger for this data has become gargantuan. According to internet live stats (http://dtn.fm/pqXt9), 'when Google was founded in September 1998, it was serving 10,000 search queries per day' now it 'processes over 40,000 search queries every second '.
Alternet's partnership with R4 Technologies and its cloud platform builds a strong foundation for Alternet's Data Analytics Division. The company's aim to provide data analytics as a SaaS product has as much potential as the cloud-computing SaaS service offered by Salesforce (NYSE: CRM), which has grown into a $6.7 billion dollar business.
For more information, visit www.alternetsystems.com
Please see disclaimer on the QualityStocks website:
http://Disclaimer.QualityStocks.com

(0)

(0)
---