Alternet Systems (ALYI): Predictive


Post# of 56
Posted On: 03/24/2016 7:45:36 PM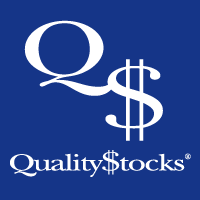 Alternet Systems (ALYI): Predictive Analytics Market Expected to Grow to $9.2 Billion by 2020
From drug discovery to price optimization, across virtually every industry, more companies are using predictive analytics to increase revenue, reduce costs, and modernize the way they do business. Alternet Systems, Inc. (OTCQB: ALYI) revolutionizes how leading organizations optimize data analytics and automate marketing research operations. The company's integrated analytics, micro segmentation and marketing automation technologies empower marketing organizations to create and develop critical marketing decision matrixes. The company's solutions give clients proprietary market view across diverse data sources; allow discovery of unique audience and location microsegments; automate data management; and generate recommendations at micro level P&L-oriented yield optimization, across products, price and promotion investment.
Predictive analytics is gaining momentum in virtually every industry. Using predictive analytics, businesses are able to approach opportunities, risks, business partners, and customers differently, because they have foresight they previously lacked. For example, airlines are using predictive analytics to improve profitability and provide customers with better traveling experiences. Using their own and third-party data, they are able to understand seat-assignment and legroom preferences, how often their customers fly, and how price sensitive they are, as well as what customers are doing at the airport.
"Historical data can only show you so much," said Arvid Tchivzhel, director of revenue and pricing strategy at consulting firm Mather Economics. "If you're always looking at your historical revenue-to-date data, you're not really seeing where your future customers will be coming from and how much value they'll deliver to you in the long term."
The global predictive analytics market is expected to grow from $2.74 billion in 2015 to $9.2 billion by 2020, at a compound annual growth rate (CAGR) of 27.4 percent during the forecast period, according to a report by MarketsandMarkets (http://dtn.fm/t5vNQ). The predictive analytics market is growing rapidly because of the transformation from traditional business intelligence (BI) techniques to advanced analytics techniques and the massive surge of structured and unstructured data.
Alternet plans to offer software that integrates analytics, micro-segments, and automated marketing technology. Clients will be able to view data across diverse sources about their unique audiences, which can help them develop micro-targeting tactics to push business forward. The software could even provide marketing recommendations.
For more information, visit www.alternetsystems.com
Please see disclaimer on the QualityStocks website:
http://Disclaimer.QualityStocks.com

(0)

(0)
---