Alternet Systems, Inc. (ALYI) Can


Post# of 56
Posted On: 03/16/2016 9:53:16 PM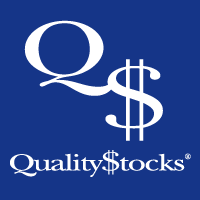 Alternet Systems, Inc. (ALYI) Can "Reach the Right People" with its Traction-Gaining Predictive Analytics Technology
With an already impressive portfolio of digital commerce technologies, Alternet Systems, Inc. (OTCQB: ALYI) plans to continue investing in more verticals within the industry. The company looks for innovative solutions to manage digital commerce, information, and payments. These solutions must improve efficiency and quicken the pace of commerce. Alternet also develops predictive data analytics applications for consumers and the telecommunications and financial industries, which are all high growth markets. Predictive analytics, itself a profitable marketing tool, is expected to grow exponentially over the next few years.
Predictive analytics and statistical analysis are based on observed actions in relation to future actions. Analysts choose a dependent variable based on something that has already occurred and compare that variable to other variables that could be related statistically through a predictive software. For example, companies can analyze traits of the customers who have already purchased their product and then see if these traits relate to other consumers. This information then allows companies to "microtarget" their desired audiences with effective marketing strategies. Using predictive analytics saves time and money, because companies only market to those individuals who share similar characteristics to the customers who have already purchased their products.
Alternet plans to offer software that integrates analytics, micro-segments, and automatic marketing technology. Clients will be able to view data across diverse sources about their unique audiences, which can help them develop micro-targeting tactics to push business forward. The software could even provide marketing recommendations.
Predictive analytics and micro-targeting aim to "reach the right people with the right message." This segment has already gained momentum, with 2015 showing $242 million in funding for startups, as compared to $376 million for all previous years combined. The technology shows no signs of slowing down as the world continues to become more technologically dependent.
Going forward, Alternet stands to gain from these numbers with its strong digital commerce and predictive data analytics applications. The company intends to lead the digital commerce industry by continuously developing and harnessing innovative technology to keep up with the world's growing demand.
For more information, visit www.alternetsystems.com
Please see disclaimer on the QualityStocks website:
http://Disclaimer.QualityStocks.com

(0)

(0)
---