Alternet Systems, Inc. (ALYI) Gaining


Post# of 56
Posted On: 03/15/2016 4:55:56 PM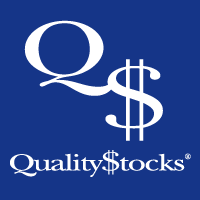 Alternet Systems, Inc. (ALYI) Gaining Momentum Following Launch of Data Analytics Division
Before the opening bell, Alternet Systems, Inc. (OTCQB: ALYI) released a preview of anticipated industry benchmark achievements expected to firmly establish the company as a leader in the data analytics sector. While sales were previously driven by 'mass-marketing' campaigns targeting large segments of the population, today's marketing efforts are more focused, with campaigns designed to reach very specifically defined consumer populations. The associated costs of capturing and organizing transaction data in order to better understand and implement future marketing programs has, to this point, served as a competitive advantage almost exclusively available to the largest corporations with the means to bankroll the development of proprietary multi-million dollar software solutions. However, with the roll out of its data analytics solution, Alternet is seeking to level the playing field in the $125 billion big data analytics space for marketers of all sizes.
"Since the recent launch of our Data Analytics Division, Alternet has established substantial momentum in terms of attracting new clients and in the development of new partner relationships that expand the overall service offering," Henryk Dabrowski, chief executive officer of Alternet, stated in this morning's news release. "Stay tuned for upcoming client and partner announcements in the near future."
Through the development of its data analytics solution, Alternet hopes to build on its long history of innovation in the financial services industry. Most recently, the company capitalized on this experience through the development of a marketable financial services solution, which it successfully exited while achieving a 47 percent return on investment. With the same management team now focused on developing Alternet's data analytics centric solution, the company could be primed for future growth.
According to a report by Forbes (http://dtn.fm/28EhF), the importance of big data in commerce and marketing is just beginning to be uncovered. More data has been created in the past two years than in the entire previous history of the human race, and, by 2020, about 1.7 megabytes of new information will be created every second for each person on the planet. Demand for data analytics tools is expected to follow a similar trend. MarketAnalysis.com reports (http://dtn.fm/2hC5z) that the market for Hadoop, an open source software that supports the processing of large data sets, will surpass $1 billion in the next four years, achieving a 58 percent compound annual growth rate through 2020. This market growth could spell great news for Alternet in the coming years. At the moment, less than 0.5 percent of all data stored is ever analyzed or used (http://dtn.fm/Ngm3X). Alternet's data analytics solution could have a significant part to play as this figure increases.
For more information, visit www.alternetsystems.com
Please see disclaimer on the QualityStocks website:
http://Disclaimer.QualityStocks.com

(0)

(0)
---