Alternet Systems, Inc. (ALYI):


Post# of 56
Posted On: 03/08/2016 4:32:10 PM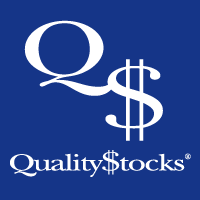 Alternet Systems, Inc. (ALYI): Global Mobile Payment Market to Grow to $2.8 Trillion By 2020

Digital, mobile and card payment platforms continue their steady growth behind vastly improved technologies and advancing secure solutions, with experts believing the trend will take hold of the mainstream market in 2016. News, purchase orders, product updates and current events of note in the markets today involve NXT-ID, Inc. (NASDAQ: NXTD), Heartland Payment Systems Inc. (NYSE: HPY), Visa Inc. (NYSE: V), PayPal Holdings, Inc. (NASDAQ: PYPL), Apple Inc. (NASDAQ: AAPL) and MasterCard Incorporated (NYSE: MA). Another competitor in this space, Alternet Systems, Inc. (OTC: ALYI), invests in and partners with companies that are creating the future of money in the high growth, emerging technology fields of digital commerce, multichannel payments, and predictive analytics.
The global mobile payment transaction market will be worth an estimated $2.8 trillion by 2020, up from $392 billion in 2014, representing a compound annual growth rate (CAGR) of 39.2 percent, according to Future Market Insights (http://dtn.fm/5cQJ7). The growth of this segment is astonishing to say the least and should provide excellent opportunities for companies like Alternet Systems.
Being in the right place at the right time, or, in this case, the right business at the right time, is paramount to maximizing a shareholder's return on investment. With the global population moving rapidly toward mobile payment solutions, the possibilities of this industry are effectively endless.
Alternet Systems best describes its approach to this dynamic space via its mission statement: "To provide innovative solutions that facilitate and expedite commerce, enriching our partners and their customers' experience, and improving efficiency." Recognizing that the world is becoming increasingly dependent on technological conveniences, Alternet Systems aims to provide its customers with the tools to prepare themselves for a new era of digital commerce and payments, financial services and consumer information, and, most importantly, a new approach to many of the basic functions of daily life.
For more information, visit www.alternetsystems.com
Please see disclaimer on the QualityStocks website:
http://Disclaimer.QualityStocks.com

(0)

(0)
---