Alternet Systems, Inc. (ALYI) Mining


Post# of 56
Posted On: 03/01/2016 4:28:16 PM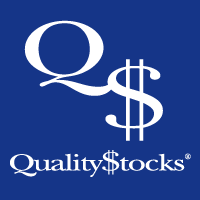 Alternet Systems, Inc. (ALYI) Mining Shareholder Value in Age of Information Overload
Alternet Systems, Inc. (OTCQB: ALYI) knows that the business of data analytics is used to gain insights that inform business decisions and can be used to automate and optimize many of today's complex business processes. The company also knows that data-driven companies treat their data as a corporate asset and leverage it to deliver unique, competitive advantages. It is for many of these reasons that ALYI has recently launched a data analytics division. It is one of the many ways in which the company intends to build shareholder value – by helping companies, big and small, find gold data nuggets which, in turn, are used to grow their respective businesses.
In a recent news release, Henryk Dabrowski, CEO of Alternet Systems, stated, "Alternet has a successful history of developing and commercializing young digital commerce technologies. We are now building upon that history to develop and commercialize an expanded portfolio of new key technologies in the burgeoning big data analytics sector. We quietly started the expansion last year after the successful sale of our mobile wallet solution. We anticipate our new Data Analytics Division to build upon the revenue base we established in 2015 from our digital commerce operations throughout the course of 2016."
Big Data, or data analytics, refers to the growing business of using the variety of data present within different sources to uncover individual and group behaviors. Examples include exploring data to find new patterns and relationships, explaining why a certain result occurred (statistical analysis, quantitative analysis), experimenting to test previous decisions (A/B testing, multivariate testing) and forecasting future results (predictive modeling).
Alternet Systems, Inc. invests in innovative ways to manage digital commerce, information and payments. As the world finds itself becoming more and more dependent on technological conveniences, ALYI is investing in verticals within the digital commerce space, transforming the legacy electronic payments infrastructure and developing advanced predictive data analytics applications for the mass consumer, as well as the telecommunications and financial industries. The company's entry into the business of data analytics aims to increase the future of money's role in the global demand for these services. Alternet Systems, Inc. is headquartered in Miami, Florida.
For more information, visit www.alternetsystems.com
Please see disclaimer on the QualityStocks website:
http://Disclaimer.QualityStocks.com

(0)

(0)
---