Alternet Systems, Inc. (ALYI) is


Post# of 56
Posted On: 02/24/2016 6:11:03 PM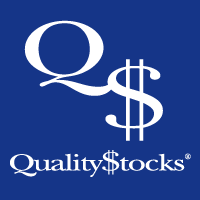 Alternet Systems, Inc. (ALYI) is Big on Big Data

Earlier this year, Alternet Systems, Inc. (OTCQB: ALYI) launched its Data Analytics Division. At that time, Henryk Dabrowski, CEO of Alternet Systems, stated, "Alternet has a successful history of developing and commercializing young digital commerce technologies. We are now building upon that history to develop and commercialize an expanded portfolio of new key technologies in the burgeoning big data analytics sector. We quietly started the expansion last year after the successful sale of our mobile wallet solution. We anticipate our new Data Analytics Division to build upon the revenue base we established in 2015 from our digital commerce operations throughout the course of 2016."
Big Data, or data analytics, refers to the growing practice of using the data from all available sources, which can come in a variety of formats, to uncover individual and group behavior. A report (http://dtn.fm/Y7Rl1) published by the Economist Intelligence Unit (EIU) gives details on a global survey of over 300 executives from companies with over US$500 million in annual revenue (with half of them reporting US$1bn or more) on their data analytics practices. The survey found that companies are moving beyond first-generation big data applications based on internal assets and are reporting considerable success with innovative market-facing initiatives that use a wide range of transactional and external data. Competitor-focused initiatives are given the highest priority, with customer- and operations-focused measures comprising a significant number of initiatives.
The survey also found that the biggest technical challenge was the need to identify and integrate multiple data types from both internal and external sources. When it comes to internal challenges within an enterprise, data and analytics silos stand out, largely because market-facing advanced analytics initiatives tend to be driven by individual lines of business. A data silo is a separate database or set of data files. Despite these challenges, executives overwhelmingly rate these advanced analytics initiatives as successful and point to multiple simultaneous benefits. This broad success is driving continued innovation and experimentation, with technical challenges seen as minor obstacles compared with the need to select the right initiative and the right team.
In the early days of data analytics, companies mostly focused on internal initiatives, such as operating efficiencies, but with increased computational power and new data sources, they are experimenting with 'offensive moves'. Proactive price optimization stands out as the most common market-facing data analytics initiative.
A full research report (http://dtn.fm/ue9AC) on Alternet Systems by Caprock Research, commissioned by Wall Street Corner, published February 2, 2016, estimates the data analytics market at $125 billion in 2015. The 'analytics-as-a-service' segment of this market is expected to grow from $4.2 billion in 2015, by a compound annual growth rate (CAGR) of 40 percent, to $23 billion in 2020.
Alternet Systems is on a mission to provide innovative solutions that facilitate and expedite commerce by enhancing customer experience and improving efficiency. Data analytics is just one of three high-growth markets in which the company plans to invest. The two others are financial technology and payment technology.
For more information, visit www.alternetsystems.com
Please see disclaimer on the QualityStocks website:
http://Disclaimer.QualityStocks.com

(0)

(0)
---