Alternet Systems, Inc. (ALYI) Stands


Post# of 56
Posted On: 02/18/2016 5:03:51 PM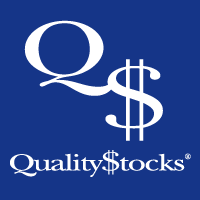 Alternet Systems, Inc. (ALYI) Stands to Gain from the Digital Analytics Upward Trend
A pioneer in developing digital commerce technologies, Alternet Systems, Inc. (OTCQB: ALYI) aims to transform the electronic payment infrastructure that is so popular today. The company sees a bright future of global access to efficient and affordable banking and payment services. To align itself with this ever-increasing trend, Alternet Systems continues to develop advanced predictive data analytics applications for the mass consumer, telecommunications, and financial sectors, which have high growth markets. These applications include cutting-edge payment and financial solutions.
According to Andrew Mann, customer data director at the Co-Operative Group speaking at the Big Data and Analytics Retail Conference in London, successful companies know the power of data and use it to create a better experience for customers. It's important to develop integrated customer solutions from data-driven analytics technology to make better business decisions.
Fortunately, Alternet Systems has a powerful Data Analytics Division to provide clients with customer trends and marketing solutions. Henryk Dabrowski, the company's CEO, predicts that this division will "ramp up" last year's established preliminary revenue base in its digital commerce operations. The Data Analytics Division is currently developing cloud-based solutions that offer micro segmentation and predictive analytics for clients. These solutions include translatable audience insight into market opportunities, channel optimization through micro segmentation analysis that gives the opportunity for store, web, and mobile locations, and a Connected Experience which offers purchasing power. These analytic solutions allow clients to quickly understand data in order to orchestrate new activities across multiple functional areas such as web and e-market personalization, loyalty incentives, KPI, and more.
Data Analytics is one of the fastest growing business sectors today. In 2015 alone, Data Analytics had a market value of $125 billion. By continuously advancing its Data Analytics Division, Alternet intends to lead the digital commerce industry while creating accessible solutions for everyone.
For more information, visit www.alternetsystems.com
Please see disclaimer on the QualityStocks website:
http://Disclaimer.QualityStocks.com

(0)

(0)
---