Alternet Systems, Inc. (ALYI):


Post# of 56
Posted On: 02/11/2016 4:58:39 PM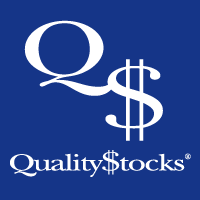 Alternet Systems, Inc. (ALYI): Bridging the Gap between Merchants and Consumers via Payment Technology Solutions
Smartphones are attached to everyone's hip in today's world. Mobile payment solutions, such as PayPal (NASDAQ: PYPL) and Apple Pay, are being integrated into every new technology that emerges. When you launch an online store, the most important function of the website is the payment option. Today's world moves at light speed and consumers demand instant gratification to their impulse buying via Amazon (NASDAQ: AMZN), eBay (NASDAQ: EBAY), Alibaba (NYSE: BABA), Craigslist, etc.
The contactless payments market is expected to have a value of $9.88 billion by 2018. This market includes payments via mobile handsets, smart cards, and key fobs, as well as consultation services, integration services, and value added services. The verticals associated with this market are as follows: banking, financial services and insurance; consumer goods and retail; healthcare; government and public sector; telecom and IT; and transportation and logistics. Alternet Systems, Inc. (OTCQB: ALYI) is in this business dynamic.
Alternet offers payment technology solutions to financial organizations that need a wide range of payment options for their customers. These products can be used across many devices, such as point of sale, cell phones, PCs, tablets, and web applications.
The entry of technology giants such as Apple (NASDAQ: AAPL), Samsung (OTC: SSNLF) and Google (NASDAQ: GOOG) to the mobile payments market has reignited the debate about the future of mobile payments. While the launch of Apple Pay, Samsung Pay and Android Pay have attracted much of the attention from the media, the real growth in the mobile payments industry in 2015 has come from elsewhere.
New research from Timetric finds that transaction value on the aforementioned mobile payment solutions is still relatively small. "For comparison, the value of Apple Pay transactions in 2015 was lower than the value of transactions on Kenyan M-Pesa," says Vladimir Vukicevic, lead analyst at Timetric's Cards & Payments Intelligence Centre.
"Two Chinese payment solutions, Alipay and Tenpay, dominate the global mobile payments market in terms of value of transactions. PayPal is, however, the leader in mobile payments in markets outside China," continued Vukicevic.
The latest research from Timetric finds, however, that Apple Pay and Android Pay are in a good position to become the market leaders for in-store mobile payments. On the other hand, Alipay and PayPal are likely to remain leaders in remote mobile payments moving forward. They are also expected to become serious contenders for in-store payments.
Alternet Systems is well positioned in a rapidly growing space and has more than a century of experience in its management team, which will be invaluable as the company continues to adapt and grow in the months to come.
For more information, visit www.alternetsystems.com
Please see disclaimer on the QualityStocks website:
http://Disclaimer.QualityStocks.com

(0)

(0)
---