Alternet Systems, Inc. (ALYI) Looking


Post# of 56
Posted On: 02/04/2016 6:08:04 PM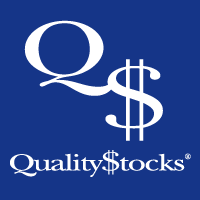 Alternet Systems, Inc. (ALYI) Looking To Lead Digital Commerce Market through Innovative Investment Ventures
Alternet Systems, Inc. (OTCQB: ALYI) prides itself on developing advanced predictive data analytics applications for the mass consumer, telecommunications, and financial sectors. The company dedicates itself to providing digital commerce technologies and electronic payment solutions to these high-growth markets. Alternet sees the future of innovative payment solutions and its growing global demand.
Alternet offers payment technology solutions to financial organizations that need a wide range of payment options for their customers. These products can be used across many devices, such as point of sale, cell phones, PCs, tablets, and web applications. Plus, these products give specific and personalized capabilities to each organization. With these solutions, customers can expect expert knowledge in the mobile financial services industry. Alternet brings digital currency payment solutions, banking solutions, and digital payment services. The company markets to governments, financial services, and the banking industry around the globe.
The company also integrates analytics, micro segments, and marketing automation technology, so that companies can create a digital marketing decision matrix. This way, companies using this technology can discover unique audiences and overall trends to better market their products.
Part of what makes Alternet so successful comes from its investment interests in companies that have a unique idea to manage digital commerce, information, and payments. For example, Utiba Americas came out of the relationship between Alternet and Utiba Pte Ltd, a Singapore company that is a leader in mobile financial transactions. Being a major shareholder allowed Alternet to target mobile operations, financial institutions, money remitters, governments, and retailers with its solutions. Alternet also owns the majority of IMS (International Mobile Security), which gives the company the upper hand when it comes to addressing security concerns dealing with mobile commerce and transaction services.
Alternet's subsidiaries hope to engage the company in the wider spectrum of digital commerce technologies. Utiba Americas expanded the company's mobile service platform, while IMS intends to open up the multi-billion dollar global security market. Alternet aims to become a leader in the growing digital commerce market by continuing to absorb breakthrough companies.
For more information, visit www.alternetsystems.com
Please see disclaimer on the QualityStocks website:
http://Disclaimer.QualityStocks.com

(0)

(0)
---