Alternet Systems, Inc. (ALYI) Covered


Post# of 56
Posted On: 02/03/2016 4:46:14 PM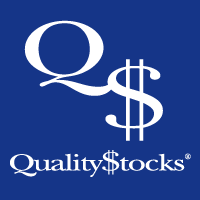 Alternet Systems, Inc. (ALYI) Covered in Analyst Report by Leading Investment Research Firm
Earlier today, Alternet Systems, Inc. (OTCQB: ALYI) announced the release of a research report from Caprock Research, a leading provider of fee-based independent investment research covering a growing assortment of publicly-traded companies. In the report, Alternet received an 'accumulate' recommendation alongside a near-term price per share (PPS) target of $0.05 and a long-term PPS target of $0.17.
To view the report in its entirety, visit
http://www.wallstreetcornerreport.com/alyi-report
The report gives prospective investors insight into Alternet's entrance into the mobile financial services and mobile security industries in 2009, as well as its sale of Utiba America's assets in 2014. Last year, the company began offering its products and services commercially – including retail and consumer payment mechanisms, fintech solutions, point of sale infrastructure and, most recently, data analytics tools and solutions. As a result, Alternet currently "sits at the intersection of two large and quickly growing markets," according to the Caprock Research report. The global point of sale market was valued at $36.86 billion in 2013, according to Transparency Market Research, while the market for data analytics was estimated at $125 billion in 2015.
"Alternet has a successful history of developing and commercializing young digital commerce technologies," Henryk Dabrowski, chief executive officer of Alternet, stated in a news release. "We are now building upon that history to develop and commercialize an expanded portfolio of new key technologies into the burgeoning big data analytics sector."
Wall Street Corner, which identified Alternet as a "promising, undervalued emerging technology leader" in a special report last month (http://dtn.fm/gjZ3Z), engaged Caprock Research to initiate ongoing research coverage of the company moving forward. An updated report is expected to be released following the filing of Alternet's 2015 audited financial report in the coming weeks.
For more information, visit www.alternetsystems.com
Please see disclaimer on the QualityStocks website:
http://Disclaimer.QualityStocks.com

(0)

(0)
---