Alternet Systems, Inc. (ALYI) Announces


Post# of 56
Posted On: 01/28/2016 4:38:08 PM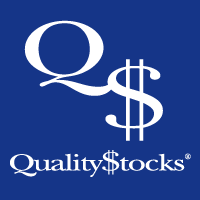 Alternet Systems, Inc. (ALYI) Announces Launch of Data Analytics Division
Earlier today, Alternet Systems, Inc. (OTCQB: ALYI) announced the launch of its Data Analytics Division, expanding upon the company's portfolio of existing digital commerce technologies. Through this new division, Alternet will look to continue building upon its successful history of developing and commercializing innovative digital commerce technologies while broadening its focus into the burgeoning Big Data analytics sector.
"We quietly started the expansion last year after the successful sale of our mobile wallet solution," Henryk Dabrowski, chief executive officer of Alternet, stated in the news release. "We anticipate our new Data Analytics Division to build upon the revenue base we established in 2015 from our digital commerce operations throughout the course of 2016."
Alternet's new Analytics-as-a-Service solutions will enable its clients to better understand consumer trends and improve their marketing initiatives. The company is already deploying cloud-based solutions addressing micro-segmentation and predictive analytics, including intuitive visualization tools and marketing automation. When used effectively, these solutions provide enhanced audience monetization by offering valuable audience insight that can be translated into market opportunities and automated sales and marketing responses.
The company's cloud-based solutions also provide channel optimization through micro-segmentation analysis, allowing business owners to optimize their product and content listings while promoting growth through both physical and digital channels.
Following the launch of its Data Analytics Division, Alternet has established a presence in one of the world's fastest-growing business sectors. According to the International Data Corporation, the Big Data technology and services market is expected to grow at a compound annual growth rate of 26.4 percent through 2018, roughly six times the growth rate of the overall information technology market.
Alternet continues to develop and commercialize a growing portfolio of digital commerce technologies in high-growth markets that address the expanding global dependence on technological conveniences and advances. As the company implements innovative solutions to the Big Data market, look for Alternet's experienced management team to play a key role in promoting sustainable financial growth, building on its successful track record of developing and commercializing digital commerce technologies for both the United States and Latin American markets.
For more information, visit www.alternetsystems.com
Please see disclaimer on the QualityStocks website:
http://Disclaimer.QualityStocks.com

(0)

(0)
---