Alternet Systems, Inc. (ALYI) Featured


Post# of 56
Posted On: 01/21/2016 4:41:24 PM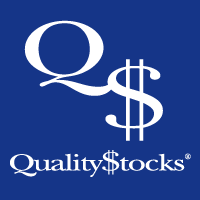 Alternet Systems, Inc. (ALYI) Featured in Wall Street Corner Special Report
Alternet Systems, Inc. (OTCQB: ALYI) was recently identified as a "promising, undervalued emerging technology leader" in a report by Wall Street Corner. As a result, Wall Street Corner Special Report, which is hailed as the premier discovery site for promising, yet undiscovered small- and micro-cap stocks featuring opportunities in an ethical, professional and responsible manner, has engaged Caprock Research to initiate ongoing research coverage on the company. An initial report is expected to be released by the end of this month.
To view the initial release, visit
http://www.wallstreetcornerreport.com/alyi-report
The report went on to praise Alternet's history of successfully developing digital commerce technologies. Under its current management team, the company developed and sold a mobile wallet technology for $6 million, and Alternet is currently developing its next leading digital commerce technologies. With the world becoming increasingly dependent on technological conveniences and advances, Alternet is investing in verticals within the digital commerce space, transforming the legacy electronic payments infrastructure and developing advanced predictive data analytics applications for the mass consumer, as well as the telecommunications and financial industries.
Within the past two years, the company's price per share (PPS) has climbed as high as $0.17, making its current PPS, which is under $0.02, well under the weighted two-year average PPS.
For more information, visit www.alternetsystems.com
Please see disclaimer on the QualityStocks website:
http://Disclaimer.QualityStocks.com

(0)

(0)
---