Alternet Systems, Inc.'s (ALYI)


Post# of 56
Posted On: 01/19/2016 6:13:17 PM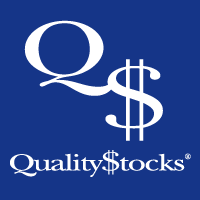 Alternet Systems, Inc.'s (ALYI) Target Market to Grow to $9.88B by 2018
Demand is the main driver for companies looking to enter new markets or to develop technologies to meet those demands. The contactless payments market is expected to have a value of $9.88 billion by 2018. This market includes payments via mobile handsets, smart cards, and key fobs, as well as consultation services, integration services, and value added services. The verticals associated with this market are as follows: banking financial services and insurance; consumer goods and retail; healthcare; government and public sector; telecom and IT; and transportation and logistics. Alternet Systems, Inc. (OTCQB: ALYI) is in this business dynamic.
Alternet Systems is divided into three business segments:
Payment Technology Solutions – The company provides technology products to financial businesses looking to provide a wide variety of payment channels. Processing devices include point of sale, mobile phones, tablets, PCs, and web-based applications.
Financial Technology Solutions – The company offers digital currency payment solutions, digital payment services, and banking solutions. Alternet has a keen knowledge in the mobile financial services industry and is pursuing governments, financial service companies, and banks for its target markets.
Data Analytics – The company provides optimized data analytics and completely automates a customer's marketing research operations. Alternet's products allow its customers to create a wide range of invaluable data combinations and generate lists of potential customers.
The contactless payments market is expected to grow by 18 percent, annually, according to independent research firm MarketsandMarkets. Knowing how fast the market is growing and having the foresight to develop the much-needed tools and solutions are keys to positioning in this space. Alternet Systems also has a wealth of entrepreneurial experience in its management team that will be vital for adapting to changing business environments, politics, policies, and participants.
For more information, visit www.alternetsystems.com
Please see disclaimer on the QualityStocks website:
http://Disclaimer.QualityStocks.com

(0)

(0)
---