Alternet Systems, Inc. (ALYI) is


Post# of 56
Posted On: 01/12/2016 6:38:39 PM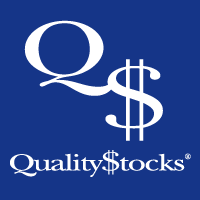 Alternet Systems, Inc. (ALYI) is in the Business of Passing the Buck
According to the Federal Bank of New York, there are about $1.2 trillion dollars of U.S. currency in circulation. Every day a significant proportion of that changes hand as individuals and institutions buy and sell, pay bills, and make other money transfers. The payments systems is a behemoth that, in general, operates so smoothly we never even notice it's there. Yet that near flawless perfection comes at a price that we do pay, more often than not, in the fees that banks and other agents charge to run the system.
The Economist newspaper estimates that one set of agents, or banks, are involved in over $400 trillion of money transfers every year and that, on average, they earn a quarter of one percent (0.25%) on those transfers, which amounts to $1 trillion dollars. That's a big pie, and it's a pie that's aroma has attracted Alternet Systems, Inc. (OTCQB: ALYI).
Alternet Systems invests in multi-channel payment solutions that include both hard and digital currencies. The company offers high-tech solutions to financial organizations that handle payments from point-of-sale devices, smart phones, tablets, PCs, and web-based applications. In August 2015, the company announced that its wholly-owned subsidiary, Alternet Payment Solutions, had signed a strategic partnership with MUXI (a subsidiary of the APPI Group) to provide U.S. payment processors and independent sales organizations a flexible multi-channel point-of-sale payment processing solution. The MUXI platform, known as POSWEB, has been up and running in Brazil for over 12 years. It has been installed in a wide range of outlets, including banks, gas stations, hotels, restaurants, travel agencies, and department stores. Significantly, the platform is employed by international money transfer agents. In all, the MUXI platform boasts over 2.5 million installed terminals.
The future for a fintech company like Alternet is bright. The payments system, dominated by the major banks and the industry giants Visa (NYSE: V) and MasterCard (NYSE: MA), which are known in the trade as 'rails', is undergoing a metamorphosis. A recent development is the emergence of online 'wallets'. A wallet combines the ability to make payments and transfer funds with specialized information such as a user's shipping address and credit card details. One of the better known wallets is, of course, PayPal (NASDAQ: PYPL), but there's the already very popular Apple (NASDAQ: AAPL) Pay, Google (NASDAQ: GOOG) Wallet and quite a few others.
Another area of promise is the peer-to-peer fund transfer market pioneered by Venmo, which is now part of PayPal. Venmo is a free digital wallet that allows friends to transfer cash to each other. Another promising skew is the area of web payment platforms – applications that a merchant can install on his website to accept payments. There's a positive direct relationship between ease of pay and 'conversion rate', which considers the proportion of visitors that are 'converted' to buyers.
The thrust of Alternet's strategy is the displacement of the payments process from various forms of specialized hardware and legacy systems. These traditional approaches to payments can be replicated and improved with software solutions. An additional benefit is the portability across various platforms of a software solution. Providing such solutions is Alternet's vision. This is one area where the company won't pass the buck.
For more information, visit www.alternetsystems.com
Please see disclaimer on the QualityStocks website:
http://Disclaimer.QualityStocks.com

(0)

(0)
---