Alternet Systems, Inc. (ALYI) aiming


Post# of 56
Posted On: 01/11/2016 5:54:22 PM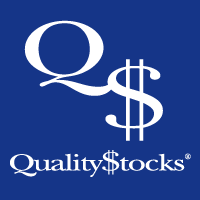 Alternet Systems, Inc. (ALYI) aiming to be Leading Global Provider in Digital Commerce Age
Alternet Systems, Inc. (OTCQB: ALYI) sees a digital future and is intent on helping its customers live within its realm. The company directs its time and resources toward technological tools that speed up commerce while focusing its customers' attention using multichannel payments and predictive analytics. Through processes designed to boost efficiency, ALYI aims to be a leading global provider in the digital commerce space.
Primary initiatives that Alternet is planning to offer include multi-channel payment solutions, near field communication (NFC) point of sale solutions, electronic point of sale modernization and financial services software used within the mobile finance and payment processing industry.
In August 2015, the company's subsidiary, Alternet Payment Solutions, partnered with MUXI to provide U.S. payment processors and independent sales organizations with a flexible, maintained multi-channel point-of-sale payment processing solution. With a potential market eclipsing 20 million merchants in the U.S., industry insiders see ALYI's efforts offering great potential in the nation's omni-channel payment processing space, which is in high demand from small- and medium-sized enterprises that understand the significance of affordable mobile point of sale terminals versus fixed point of sale terminals.
The company's solutions offer customers a point of sale admin platform that gives them complete control over their network. The platform runs independently of point of sale manufacturers while enabling remote and improved application updates across all point of sale platforms. Applications within the platform extend the functions of the point of sale foundation across mobile devices such as tablets and smartphones.
Alternet Systems, Inc., through its subsidiaries, focuses on operating in the digital currency and financial technology space. It aims to provide security for digital currencies and plans to launch a digital currency bank with government regulations and foreign exchange capabilities. The company seeks to provide financial services based on digital asset solutions, which include foreign exchange services and digital currency clearing comprising of Bitcoin, VEN, and other crypto currencies. Other plans include offering financial services software, multichannel payment solutions, electronic point of sale modernization, NFC point of sale solutions for the mobile financial industry, payment processing, and data analytics tools.
For more information, visit www.alternetsystems.com
Please see disclaimer on the QualityStocks website:
http://Disclaimer.QualityStocks.com

(0)

(0)
---