Alternet Systems, Inc. (ALYI) Promoting


Post# of 56
Posted On: 12/23/2015 3:39:50 PM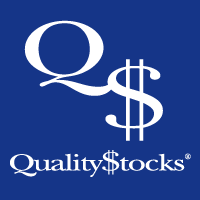 Alternet Systems, Inc. (ALYI) Promoting Tech of the Future
Alternet Systems, Inc. (OTCQB: ALYI) is preparing people for a new age of digital living. The company, which invests in technological tools that enable and expedite commerce, is focused on elevating its customers' – and partners' – experience with multichannel payments, digital commerce and predictive analytics. By concentrating on improving efficiency, the company is pushing to become a leading global provider in these industries.
As an enterprise accelerator company, Alternet maintains a vigilant eye on the fast growth markets that surround newly-adapted Internet technologies and platforms, such as Internet and mobile commerce, digital currency and cyber-security products and services. Once it spies a high growth opportunity in these markets, the company and its subsidiaries pursue and aim to convert them into income streams.
One key initiative that Alternet has been pursuing and developing is a plan to offer multi-channel payment solutions, as well as Near Field Communication (NFC) point of sale solutions, electronic point of sale modernization and financial services software for the mobile finance and payment processing industry.
This past August, the company achieved a milestone in the multi-channel payment space. Alternet Payment Solutions, a subsidiary of Alternet Systems, joined forces with MUXI to provide U.S. payment processors and independent sales organizations with a flexible, maintained multi-channel point-of-sale payment processing solution. With a prospective market reach that includes over 20 million merchants in the U.S., this is a potentially disruptive offering in the nation's omni-channel payment processing space and one that is in high demand from small- and medium-sized enterprises who appreciate the affordability of mobile point of sale terminals, as compared to fixed point of sale terminals.
For MUXI, a subsidiary of APPI Group, Alternet makes a formidable partner as it embarks on a run to expand globally. The affiliation with Alternet will enable MUXI to stretch its sales and support presence within the U.S. while relying on the Alternet management team's century worth of experience and understanding of the payments market.
How does the MUXI technology work? The company's solution offers customers a point of sale admin platform that gives them complete control over their network and assets, and by complete control, the MUXI means complete control. The platform runs independently of point of sale manufacturers. At the same time, it enables remote and improved application updates across all point of sale platforms. In fact, applications within the platform extend the functions of the point of sale foundation across mobile devices (e.g. smartphones and tablets).
For more information, visit www.alternetsystems.com
Please see disclaimer on the QualityStocks website:
http://Disclaimer.QualityStocks.com

(0)

(0)
---