You can bank on Alternet Systems,


Post# of 56
Posted On: 12/16/2015 4:30:42 PM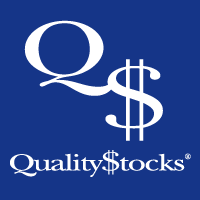 You can bank on Alternet Systems, Inc (ALYI) with Ven
Since February 2014, Alternet Systems, Inc. (OTC: ALYI), through wholly owned subsidiary Alternet Financial Services, has been an authority for Hub Culture's digital currency, ven. Hub Culture is an elite by-invitation-only social network founded in 2002. Its members use the global crypto-currency ven, the value of which is determined by a weighted basket of currencies, commodities and carbon futures trading against other major currencies at floating exchange rates.
Ven is the first digital currency to float, and the first to include carbon in its pricing, making it the only environmentally linked currency in existence. Since ven in circulation is 100% backed by reserve assets, the inclusion of these assets in the reserve basket generates demand for carbon futures, resulting in environmentally positive benefits. It has been estimated that over 25,000 acres of Amazon rainforest have been preserved because of trading in ven. Ven is the only digital currency trading on any regulated financial exchange. It trades on the U.K.'s FX exchange, LMAX, and on Kraken, the Bitcoin exchange.
As a Ven Authority, Alternet takes part in the distribution of ven and in managing its liquidity by providing real-time currency trading that allows corporations to convert assets to ven to hedge their balance sheets or to meet carbon obligations. Attracted by fluctuations in the value of the crypto-currency, speculators are trading in ven both for short-term gains and as a long-term investment. Alternet's authority status allows the company access to the sophisticated hedging algorithms that balance the underlying reserves to the issuance of currency in real time using live financial market data that is updated many times per second.
Alternet Systems' vision is to accelerate the future of money through the creation of a digital bank; multi-channel payment solutions, including hard and digital currency; and by providing an exchange that allows for the movement from virtual money to fiat currency. The company has already entered the digital currency space, with ven, and further aims to provide end-to-end security for digital currencies, and to launch its digital currency bank, which will be fully compliant with government regulations. The ability to purchase and trade foreign currencies will be offered, and the company will also offer micro payment services to the un-banked and under-banked, domestically and abroad. In a 2013 survey, the Federal Deposit Insurance Corporation (FDIC) estimated that 7.7% of U.S. households (1 in 13) are un-banked and another 20% are under-banked.
To cement its relationship with Alternet, Hub Culture acquired a stake in Alternet Systems, using ven to fund the purchase. Hub Culture has stated: "Our investment in Alternet Systems is based on our confidence in the future success of the new products and services related to ven which Alternet is developing… We felt it was important to have a stake in their success as these services come to market. Granting Alternet Systems status as a Ven Authority leapfrogs them to the cutting edge of the multi-billion dollar digital currency industry, and maximizes their unique capabilities to grow ven in new markets faster."
According to Hub Culture, part of the attractiveness of the deal is based on Alternet's activity in the mobile sector, where they hope the company will be able to further the use of ven in the Latin American market. "…they have a mobile wallet and deep telecom connections, plus government multilateral connections… imagine a digital euro for LATAM"
It's a magnificent vision: a digital euro for Latin America, a good reminder that he who dares, wins.
For more information, visit www.alternetsystems.com
Please see disclaimer on the QualityStocks website:
http://Disclaimer.QualityStocks.com

(0)

(0)
---