Alternet Systems, Inc. (ALYI) –


Post# of 56
Posted On: 12/08/2015 5:55:51 PM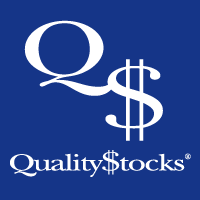 Alternet Systems, Inc. (ALYI) – Developing and Marketing Concepts Ahead of Their Time
Alternet Systems, Inc. has a guiding vision. The Miami company imagines a world in which every person has access to economical, efficient banking and payment services and, in pursuit of this dream, invests in companies that are creating the future of money in the high-growth, emerging technology fields of digital commerce, multichannel payments and predictive analytics.
As the world has become more and more dependent on technological advances and conveniences, Alternet has expanded its search for tech-focused investment and partnership opportunities. From mobile payments, e-tickets and internet phone service to banking on a digital platform, the company has a record of finding and capitalizing on technologies of the future.
Led by a management team and board of directors with over a century's worth of combined experience in the fields of investing, technology, and financing, and a fountain of knowledge on where to invest and when in start-up and early-stage companies, Alternet embarked on this path with a strong support system.
Since 2010, Alternet has sustained an ongoing focus on the high-growth, value-added service industries of mobile financial services and mobile security. Last year, the company extended its scope of expertise to include: investing in entities within the digital commerce environment; transforming the legacy electronic payments infrastructure; and developing advanced predictive data analytics applications for the mass consumer, telecommunications and financial industries.
Alternet is now at the cutting edge of the multi-billion dollar multichannel electronic payments, financial services and consumer analytics industries. With its strategic investments in these three key, high-growth markets, Alternet is accelerating the future of money and its role in the global demand for these services.
Alternet is providing innovative solutions that facilitate and expedite commerce, enrich its partners' and customers' experience, and improve efficiency in order to become the leading digital commerce, multichannel payments and predictive analytics solutions provider in global markets, and to provide its customers with the tools they need to prepare themselves for a new era of digital commerce and payments, financial services and consumer information, and, most importantly, a new era of how to live.
For more information, visit www.alternetsystems.com
Please see disclaimer on the QualityStocks website:
http://Disclaimer.QualityStocks.com

(0)

(0)
---