Alternet Systems, Inc. (ALYI) Targeting


Post# of 56
Posted On: 12/01/2015 4:09:28 PM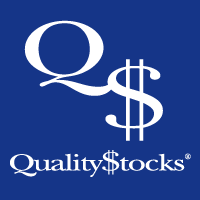 Alternet Systems, Inc. (ALYI) Targeting Market of more than 20 Million Merchants with Disruptive Payment Technology
The world is becoming increasingly dependent on technological conveniences and advances, particularly when it comes to commerce. In recent months, technology giants such as Apple (NASDAQ: AAPL), Samsung (OTC: SSNLF) and Google (NASDAQ: GOOG; GOOGL) have demonstrated this evolving landscape with innovative forays into the mobile payments space. According to a study by Accenture, roughly 41 percent of consumers reported using their phones to pay at a merchant location in 2014, up from just 17 percent in 2012. This growth is likely just the beginning. Mobile-based payments in the United States are expected to reach $142 billion in annual volume by 2019, according to the New York Times. For merchants, this shifting consumer preference makes updating legacy point of sale systems a major focus in the coming years.
Alternet Systems, Inc. (OTCQB: ALYI) delivers technology products to financial organizations requiring solutions that can manage a wide range of payment channels. By partnering with leading manufacturers, the company seeks to offer innovative solutions that extend the capabilities of payment processing systems across a full range of capture devices – including point of sale, mobile phones, tablets, PCs and web-based applications.
One way in which Alternet is attempting to disrupt the payment technology industry is by offering an innovative, brand agnostic point of sale terminal to the U.S. market, which includes the largest collection of outdated legacy point of sale infrastructure in the world. Through a strategic partnership with the Brazilian leader in multichannel technology solutions for the electronic point of sale industry, the company is addressing an expansive target market that includes over 20 million merchants across the country.
In 2013, the global point of sale market was valued at $36.86 billion, and it is expected to achieve a compound annual growth rate of 11.6 percent from 2014 to 2020. As adoption of wireless and mobile point of sale solutions continues to increase, Alternet is in a favorable strategic position to capitalize on this market performance while promoting sustainable growth.
For more information, visit www.alternetsystems.com
Please see disclaimer on the QualityStocks website:
http://Disclaimer.QualityStocks.com

(0)

(0)
---