Alternet Systems, Inc. (ALYI) Set


Post# of 56
Posted On: 10/16/2015 3:27:56 PM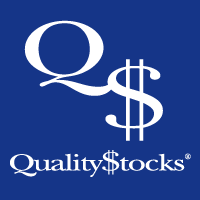 Alternet Systems, Inc. (ALYI) Set to Benefit from Rise of Digital Payments
To misquote Mark Twain, reports of the death of cash have been greatly exaggerated. Make no mistake, the use of cash to make purchases has most certainly been on a steady decline in recent years. In a 2012 survey by Mastercard (NYSE: MA), nearly three-quarters of Americans said that they used cash less than they did a decade earlier. Reaffirming this point, a 2013 study indicated that a massive 80 percent of consumer spending in the U.S. was cashless. Despite this popularity, a total shift away from paper money is unlikely in the short-term, and, according to a report on Strategy Eye Digital, that's a result of a lack of truly compelling digital alternatives.
"One thing we need to do is work out the needs of merchants where cash traditionally is prevalent," James Allgrove, head of growth at Stripe UK, stated at London Fintech Week. "Take Uber and cabs – magical experience of not having to pay tips and split fares. We need to understand the needs of each industry and build payments for that industry rather than one size fits all."
Alternet Systems, Inc. (OTCQB: ALYI) is playing a key role in the transformation of the payments market. Through its strategic partnership with MUXI, a Brazilian leader in multichannel technology solutions for the electronic point of sale industry, the company is in a strong strategic position to introduce innovative, brand-agnostic point of sale terminals and disruptive payment technology to the U.S. market, which includes the largest outdated legacy point of sale infrastructure in the world.
MUXI's technology enables a full range of vital payment solutions – including the implementation of mobile point of sale infrastructure across tablets and smartphones. Demand for these mobile solutions is high across a host of industries due to their affordability and versatility, as compared to fixed point of sale terminals.
The hospitality industry, in particular, represents a strong opportunity for Alternet. In a 2014 study by Hospitality Technology, more than two-thirds of restaurants surveyed intended to add new functionality, features or modules to their current point of sale solutions in 2015. Additionally, approximately 38 percent of restaurants planned to develop and deploy point of sale solutions for use on mobile devices.
Expanding implementation of new features such as mobile wallet services and contactless payment solutions, as well as the ongoing EMV migration, is creating a strong opportunity for Alternet to establish a sustainable foothold in the $37 billion global point of sale market. Look for the company to increase its market share by continuing to rely on the unique benefits of its innovative multichannel solutions.
"The prevalence of cash can be somewhat attributed to inertia," Dave Wascha, global digital product director of Travelex, stated at the Fintech conference. "It's up to this industry to decide how long it stays around."
For more information, visit www.alternetsystems.com
Please see disclaimer on the QualityStocks website:
http://Disclaimer.QualityStocks.com

(0)

(0)
---