Alternet Systems, Inc. (ALYI) Forging


Post# of 56
Posted On: 10/23/2015 5:53:20 PM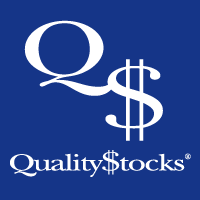 Alternet Systems, Inc. (ALYI) Forging Innovative Course in Managing Digital Commerce, Info and Payments
The recent article "US Mobile Phone and Tablet Commerce Forecast, 2015 to 2020" draws our attention to ongoing challenges driving conversions on mobile, with nearly one-third of retailers' Web traffic coming from phones but only 11 percent of sales. The article further shows that few merchants are truly leading the way in m-commerce, with researchers like Forrester estimating that Amazon and eBay capture approximately one in three mobile shoppers in the US.
Ms. Sucharita Mulpuru, vice president and principal analyst at Forrester Research and author of the aforementioned article, has noted, "We project that mobile phones will generate 15 percent of ecommerce sales by 2020 and tablets will generate 33 percent of ecommerce sales in the same time frame. Given that mobile devices are moving toward becoming a primary computing device, why aren't those figures higher? Shoppers experience slow download speeds on smartphones in particular, and few retailers have managed to increase their mobile conversion rates over the years. Additionally, the vast majority of mobile sales are only in three categories, which means that most shopping categories are underpenetrated and have a long way to go to experience success in mobile commerce."
Alternet Systems focusses its efforts on investing in innovative ways to manage digital commerce, information and payments. With the global commerce trending toward becoming more and more dependent on technological conveniences, the company is investing in markets within the digital commerce space and simultaneously changing the old electronic payment infrastructure and developing cutting edge, predictive data analytics applications for the masses as well as the telecommunications and financial industries. ALYI's management engine is headed by a team of entrepreneurial-minded executives who are also innovative in their corporate strategy. The group further enhances its intellectual resources by leveraging experience in financial and executive management of multi-national organizations while tapping its deep network of industry resources.
While mobile's influence is estimated to be significantly higher on in-store sales in terms of transactional volume, m-commerce is still a vital and growing area. A key takeaway from Mulpuru's report is that retailers need to look beyond sales and consider drivers of traffic to stores as well as sales via their own properties, Google and Pinterest when measuring the data from mobile success.
Alternet Systems, leveraging its subsidiaries, centers on operating in the digital currency and the financial technology fields. The company plans to launch a digital currency bank with government regulations and foreign exchange capabilities, offer micro payment services to the unbanked and global diasporas, and deliver alternative financial services to the retail industry emerging markets. ALYI is based in Miami, Florida.
For more information on the company, visit www.alternetsystems.com
Please see disclaimer on the QualityStocks website:
http://Disclaimer.QualityStocks.com

(0)

(0)
---