Alternet Systems, Inc. (ALYI) Already


Post# of 56
Posted On: 10/07/2015 4:26:02 PM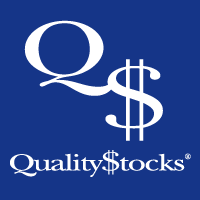 Alternet Systems, Inc. (ALYI) Already Ahead of the Game in Digital Currency & Disruptive Payment Tech, Now Readying Marketing Crystal Ball
With the word out that early this week that famed cryptocurrency VCs the Winklevoss twins have successfully launched Gemini, their own Bitcoin (BTC) exchange, after BitLicense approval was finally secured from New York's financial regulatory body (the NYDFS), disruptive payment technologies enabled by digital currencies like Bitcoin may finally be coming into their own. The move by New York to lead the charge and validate the alternative currency space with foundational legislation that allows BitLicensed players to operate with unimpeachable legitimacy, combined with the hardfork that is Bitcoin XT (an adaptation that will allow for a massive leap in the transaction processing bandwidth at the heart of the BTC network), have really taken Bitcoin and digital payments to a whole new level.
When it comes to disruptive new payment technology enablers like Bitcoin, the real money to be made is not so much in the currency itself, as it is in the payments processing end of the market. As Bitcoin continues to become a global digital currency, the rapid proliferation of smartphones, mobile wallet solutions and the rise of mcommerce, collectively mean that the sky is the limit for what is effectively a completely new commerce-empowering ecosystem of payment technologies. Borderless digital currencies like Bitcoin, as well as the requisite exchanges, payment processing technologies, and end-user software needed to transform commerce, have all cropped up extremely fast too. Springing seemingly Athena-like, fully armored from the forehead of Zeus (a legacy electronic payments infrastructure that is ripe for disruption), this new ecosystem of digital payment technologies and virtual currencies has evolved so quickly that only a handful of companies today are really ready to both participate, and genuinely thrive.
One such company is Alternet Systems. Structured as an enterprise accelerator, ALYI has been focused for some time now on the two core areas that are of the utmost significance to investors in this rapidly growing ecosystem: the digital currencies and exchanges, as well as the payment processing solutions needed to truly reshape the face of an antiquated payments infrastructure. Moreover, Alternet Systems is taking the long view of the market's true potential, focusing in on the big data aspect of digital commerce, as well as the bounteous field of associated predictive data analytics made accessible thereby. Sure, moving to be one of the first players alongside the Winklevoss twins to wade into the exchange game via New York State BitLicense acquisition – as part of a global exchange roll-up strategy executed through the company's wholly-owned OneMarket (www.onemarket.net) subsidiary – is going to be the backbone of the data acquisition architecture, but it is the payment processing end of things that will generate the really high-value data that players like advertisers and retailers salivate over.
Big data-driven retail analytics is a marketing crystal ball and in many respects, a solid, truly 21st century implementation thereof is seen as a sort of brass ring by the sector which has long been sought after by the biggest names in retail and advertising. Mcommerce, combined with digital currencies and the associated payment technologies, offers a symbiotic, software-driven mechanism for not only understanding user spending habits as never before, but doing so in a very lightweight fashion that is practically invisible to the consumer. This light touch, combined with extremely rigorous data accumulation and the penetrating analytics to go along with it, is something which is already beginning to transform the retail space. A crowning example of what is possible here might be Amazon.com's (NASDAQ: AMZN) anticipatory shipping solution, with its patented algorithm-based predictive analytics that can basically see the future, getting packages ready to ship before the consumer even clicks the "Add to Cart" button.
Alternet Systems has taken major steps to ensure that the company is able to maximize shareholder return on investment when it comes to exploiting the company's early adopter advantage in the cryptocurrency and ecommerce/mcommerce space. Items such as the appointment of Fabio Alvino to the CEO position at the company's wholly-owned digital currency and payment ecosystems subsidiary, Alternet Payment Solutions, speaks volumes about how serious ALYI is in this regard. Alvino is the guy who founded one of the top mobile financial services operators on earth, UTIBA Americas, which was later acquired by mobile financial services pioneer Amdocs (NASDAQ: DOX), the company which famously launched the very first digital wallet solution in existence back in 2004, known as Globe GCash. Needless to say, Alvino punches well above his weight in the game and will be instrumental in bringing ALYI's digital currency ecosystem and exchange roll-up strategies to fruition.
Alternet Systems has taken the landmark $75 million funding injection in January 2015 at top digital currency industry wallet service Coinbase, which included funding from the New York Stock Exchange, as a clear indicator that the high-growth digital currency and ecommerce/mcommerce markets are about to go supernova. Just so investors realize where we are: San Francisco-based Coinbase was the first licensed U.S. based Bitcoin exchange approved to operate in 24 states, and the $75 million VC raise at the start of 2015 was the biggest single VC fundraising by a BTC-related startup in history.
We are at a fork in the road when it comes to how payments are made and early adopters who can execute properly in this phase of the game will become some of tomorrow's biggest sector companies. Alternet Systems has the vision, as well as the technical know-how, needed to deliver on its exchange roll-up ambitions and Alvino made it very clear in a recent interview with small-cap/micro-cap media maven QualityStocks (http://www.qualitystocks.net/interview-alyi.php) that the company is squarely focused on creating a true omnichannel pipeline solution for modernizing legacy point-of-sale infrastructure. Including the development of the kinds of robust tools needed at the payment processor level, as well as a full suite of data analytics aimed at markets in the U.S. and Latin America.
Take a closer look at Alternet Systems by visiting www.alternetsystems.com
Please see disclaimer on the QualityStocks website:
http://Disclaimer.QualityStocks.com

(0)

(0)
---