Uravan Completes Stewardson Drill Program - Moving


Post# of 579
Posted On: 09/25/2015 7:10:33 AM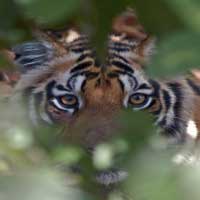 Uravan Completes Stewardson Drill Program - Moving Closer to Potential Discovery
V.UVN | August 19, 2015

TSXV: UVN

CALGARY, Aug. 19, 2015 /CNW/ - Uravan Minerals Inc. (Uravan) recently completed the second diamond drill-hole (SL15-004) of a two (2) drill-hole program on its Stewardson project. The first hole, SL15-003, intersected anomalous uranium mineralization grading 0.025% eU3O8 1 over 6.3 m, occurring at the basal unconformity2 of the Athabasca Group (MFa) sandstone, suggesting the presence of a major hydrothermal system nearby [Press Release July 20, 2015]. Based on this positive result, SL15-004 (270O AZM at -80o) was positioned west of SL15-003 to test the interpreted edge of the conductive metasedimentary basement unit (Virgin River Schist) and east of the interpreted trace of the Dufferin Lake fault [maplink]

Following the completion of a borehole time-domain electromagnetic (BHTEM) survey on SL15-003, which indicated no significant off-hole or in-hole conductive response, the vectoring strategy for positioning SL15-004 was based on the geological and geophysical similarities to the "off-conductor" uranium mineralization that occurs at the Centennial3 uranium deposit [maplink].

The positioning of SL15-004, to test the western edge of the conductive metasedimentary unit, was a valuable and necessary step in narrowing the exploration window [maplink]. Our preliminary evaluation of SL15-004 is considered positive with the intersection of numerous broad alteration sections throughout the Athabasca Group (MF) sandstone, displaying pronounced bleaching, silicification, smoky-quartz alteration (suggesting radiation damage) and illite/chlorite/kaolinite clay alteration. Although there was no significant uranium mineralization at the unconformity, these hydrothermal alteration features, along with coincident well-developed faulting and fracturing are required indicators for finding potentially higher levels of uranium mineralization nearby.

Larry Lahusen, CEO for Uravan, states "The preliminary results of drill-holes SL15-003 and SL15-004 are technically very positive, confirming that the right hydrothermal and structural components are present in Area B to host a major unconformity-type uranium deposit. All of the key requirements in Uravan's exploration strategy for vectoring to uranium deposits under cover are intact. More drilling is certainly required in Area B as we move closer to discovery. Our strategy for more drilling will be announced in the coming months".

Dr. Colin Dunn, P. Geo., technical advisor for Uravan, is the Qualified Person for the purposes of NI 43-101 with respect to the technical information in this press release. Dr. Colin Dunn, an independent specialist in biogeochemistry, is working closely with Uravan's technical group to advance the evaluation and interpretation of surface geochemical data.



(0)

(0)
---