Gawk Announces Record Revenue, 2nd Quarter up 952%


Post# of 579
Posted On: 09/24/2015 4:10:29 PM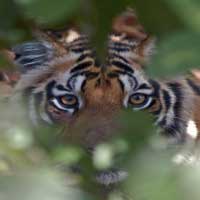 Gawk Announces Record Revenue, 2nd Quarter up 952%

LOS ANGELES, CA -- (Marketwired) -- 09/24/15 -- GAWK Inc.((.0051)) (OTC PINK: GAWK) has posted the best quarter, ending July 31, 2015, since the Company's inception. The Company reported that revenue was up 952% from our first quarter to our second quarter.

CEO Scott Kettle observed, "Our business plan to increase revenue through acquisitions and organic growth is clearly working. Revenue increased to $558,079 from $0 for the three months ended July 31, 2015, as compared to the same quarter in 2014, while General and Administrative expenses decreased to $265,999 from $1,076,887. Research and Development costs decreased to $2,500 from $53,407, respectively."

For the first six months of 2015, revenue increased to $616,661 from $0. G&A expenses decreased to $570,275 from $1,275,931.

GAWK acquired WebRunners, Inc. (www.webrunners.com) in October 2014, a data center located in Orange County California, and in May 2015, the Company closed the asset purchase of Net D. Consulting, Inc. (www.netdinc.com). Scott Kettle, CEO of GAWK, Inc., noted, "Our revenues have continued to increase with our anticipated total annual revenues we expect to exceed $2M." Net D will be rolled into the GAWKTALK division, which joins WebRunners, Inc., a wholly owned subsidiary of GAWK. "Our new suite of Cloud products with full product integration allows our customers to sign up, provision and manage their cloud services from a single location."

Forward-Looking Statements

All statements in this release that are not strictly historical facts are "forward-looking statements." Such forward-looking statements are based on GAWK's current assumptions, beliefs and expectations, and involve risks, uncertainties and other factors that may cause GAWK's actual results to be materially different from any results expressed or implied by such forward-looking statements. Some can be identified by the use of words such as "expect," "plan," "possibility," "offer," "if," "negotiate," "when," "believe," "will," "estimate," "continue," and similar expressions. Risks, uncertainties, and other factors that could cause or contribute to such differences include, but are not limited to: ongoing and future intellectual property enforcement actions; the ability to successfully litigate or settle claims of patent infringement; GAWK's ability to obtain necessary financing, generate sufficient cash flow, and maintain appropriate indebtedness; and the increasing development of market competition in the area of telecommunications. These factors and others are described in more detail in GAWK's public filings with the Securities and Exchange Commission, including the risks discussed in the "Risk Factors" section in GAWK's Annual Report on Form 10-K and Quarterly Reports on Form 10-Q. Copies of these reports can be found on GAWK's website (http://gawkinc.com) under the heading "Investor Relations." GAWK is providing this information as of the date of this release and, except as required by law, does not undertake any obligation to update any forward-looking statements contained herein as a result of new information, future events or otherwise.

About GAWK, Inc.

Gawk Incorporated is a world innovator of digital Internet-related technology designed to meet the needs of modern consumers, businesses and enterprises globally. www.gawkinc.com

Contact:
GAWK Inc.
Investor Relations
888.259.9173

Source: Gawk, Inc.

(0)

(0)
---