Garibaldi Resources Corp. .06 (TSX.V: GGI) (GGIFF)


Post# of 579
Posted On: 09/18/2015 7:52:03 AM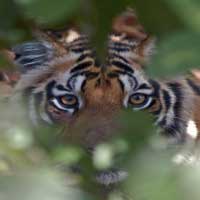 Garibaldi Resources Corp. .06 (TSX.V: GGI) (GGIFF) (the "Company" or "Garibaldi" ) is pleased to report that geochemical and geophysical results ahead of first-ever drilling have identified significant porphyry-style targets along a distinct 5 km N-S and E-W trend at Grizzly Central. These targets are considered highly prospective for new Cu-Au porphyry discoveries in the heart of northwest B.C.'s prolific Sheslay district where two deposits 10 km apart have already been defined.
Garibaldi's 2015 program is fully-funded and proceeding aggressively toward drilling.
Crews remain on the ground at Grizzly Central, rapidly finalizing drill targets within this previously untested north to northwest trending corridor in the central part of the Company's 100%-owned, 286 sq. km Grizzly Project.
Grizzly Central is one of seven major regional target areas outlined at the Grizzly and each has the potential to host mineralized porphyry centers (see map by visiting the following URL:
http://www.garibaldiresources.com/i/maps/Griz...-2015.jpg)
.
Grizzly Central Area Historically Overlooked
It should be emphasized that the 25 sq. km area of intense interest at Grizzly Central is relatively low relief and mostly overburden covered (thin to variable) with very limited outcrop, thereby "masking" potential deposits. This significant factor has required modern technology to help locate targets hidden from earlier prospectors. Several sizeable anomalies at Grizzly Central have been prioritized by the company following systematic geochemical and geophysical work completed over the last two years.
Steve Regoci, Garibaldi President and CEO, commented: "The geochemical and geophysical data over Grizzly Central targets provide a clear roadmap. Results are consistent with the signatures that have produced outstanding drill results in the district, and attest to the scale of the mineralizing system in this emerging mining camp."
Grizzly Central Highlights
A 5-km north-south belt of elevated magnetic response trends north to northeast over Grizzly Central. It consists of three separate magnetic highs ranging from 500 to 2,000 meters in width;
Several promising multi-element copper anomalies correspond with the magnetic trends. The anomalies are consistent with results obtained from other overburden covered copper-gold porphyry deposits;
The strike length of one open-ended geochemical anomaly in the Grizzly Central West grid has been expanded to over 1,000 meters with copper values ranging from background levels up to 1,525 ppm;
Soil samples at Grizzly Central show a strong correlation between copper and other pathfinder elements including silver.
Drill targets at Grizzly Central are defined by NNE striking structures producing a series of magnetic highs and coincident geochemical anomalies that run parallel to sizeable magnetic lows. These features appear to cross-cut the dominant NW-SE striking regional fabric.
Dominant rock types at Grizzly Central, and elsewhere throughout the property, are related to the Late Triassic-Early Jurassic Kaketsa intrusions and their host volcanic rocks, the Upper Triassic Stuhini Group. These intrusive and volcanic rocks are a key feature at Doubleview Capital's gold-rich copper porphyry discovery 10 km east of Grizzly Central.
The Company looks forward to providing additional updates on Grizzly Central in the very near future.
Grizzly Subdivided Into 7 Regional Target Areas
The 286 sq. km Grizzly Project is underlain by the same lithlogic units that host the Red Chris mine 100 km to the southeast. In addition to Grizzly Central, Garibaldi is extremely encouraged by its ongoing compilation of new and historical data for the Grizzly West, West Kaketsa, Grizzly Southwest, Grizzly South and Grizzly Southeast areas, in addition to Grizzly East which is immediately adjacent to Doubleview's growing discovery.
C.J. Greig & Associates Ltd., a respected British Columbia geological consulting firm, is handling data compilation for the Grizzly. Their work on a comprehensive NI-43-101 technical report for the project continues.
Regoci concluded, "We're very proud of the work our Grizzly team has done to move this large scale project forward in such a systematic way. So much has been learned about this district over the last two years. That puts us in a unique position entering first-ever drilling. Building on successful strategies developed in Mexico, our growing understanding of Sheslay mineralization and the structural fabric of the Grizzly have defined a series of exceptional drill target opportunities."
Grizzly Video
To view a short Garibaldi video on the Grizzly Project, featuring drone video footage from Grizzly Central, please visit the following URL:
http://www.garibaldiresources.com/s/Media.asp#Grizzly
Exploration/Drilling Permit & Stakeholder Discussions
Garibaldi is carrying out its 2015 program at the Grizzly in accordance with the 5-year, area-based Notice of Work permit that was approved by the B.C. Ministry of Mines during the summer of 2014. The Company is maintaining an active and positive dialogue with all stakeholders in this important region to help advance the Grizzly and the district in a way that respects the framework and the guiding principles set out in British Columbia's historic 2011 Land Use Plan covering this area.
First Nations issues and concerns - social, cultural, environmental and economic - are a high priority for Garibaldi. The Company points to the successful Tahltan-Imperial Metals Corp. co-management agreement for the Red Chris mine as a model for how First Nations and resource companies can work together effectively for the benefit of all concerned while enhancing British Columbia's reputation as one of the world's top jurisdictions for exploration and sustainable mining development.
Cautionary Statement
While Garibaldi is very encouraged by the exploration results to date at the Grizzly, particularly in the context of the Sheslay district, the Company wishes to emphasize that there is no certainty it will identify a deposit or resource on the property. In addition, other porphyry deposits in the Sheslay district may not be indicative of the mineralization that may be found on the Grizzly.
Qualified Person
Mr. Charles Greig, M.Sc. P. Geo., a consultant for the Company's Grizzly Project and a Qualified Person as defined by NI-43-01 regulations, has reviewed this news release and approved the contents thereof.
About Garibaldi
Garibaldi Resources Corp. is an active Canadian-based junior exploration company focused on creating shareholder value through discoveries and strategic development of its assets in some of the most prolific mining regions in Mexico and British Columbia.
We seek safe harbor.
GARIBALDI RESOURCES CORP.
Per: "Steve Regoci"
Steve Regoci, President
Neither the TSX Venture Exchange nor its Regulation Services Provider accepts responsibility for the adequacy or the accuracy of this release.
SOURCE Garibaldi Resources Corp.

(0)

(0)
---