Bayhorse Silver Inc. BHS: TSX-V, 7KXN: FSE (the


Post# of 579
Posted On: 09/21/2015 7:40:28 PM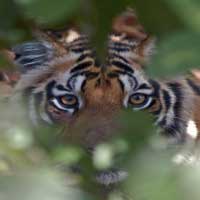 Bayhorse Silver Inc. BHS: TSX-V, 7KXN: FSE (the "Company" or "Bayhorse&quot

reports on the first two weeks of underground work at its Bayhorse Silver Mine in east-central Oregon, USA.
Mining contractor, American Mining and Tunneling ("AMT&quot

of Elko, Nevada has completed nearly three quarters of scheduled underground safety work. AMT have scaled,bolted and screened the first 270 ft of the roof within the 370 ft long adit, and is installing the ventilation system to the Intermediate Level workings.
The Company has created a 3 dimensional interactive presentation of all the underground workings. This can be viewed on the Company's website at:
http://www.bayhorsesilver.com/PDF/BayhorseInteractive3D.pdf
(Note: Browser settings may need to be changed to VIEW in Adobe Acrobat from the standard preview in Adobe Acrobat to view in interactive mode)
The underground plans and comprehensive detailed maps were acquired from Dr. A. Wallace, P.Geol, who is a highly recognized exploration geologist and is the principal of Cordex Exploration of Reno, Nevada. These substantial records have been under the care and custody of Cordex since the work was conducted by Dr. Wallace.
The 3-Dimensional (3D) representations will be used by AMT in planning the next phase of work. They will also be used by Apex Geoscience, who will conduct a laser scan of the underground workings to confirm the accuracy of the records and to more accurately locate the drill holes conducted by Silver King Mines during its 1984 mining program.
An array of highly experienced geological and engineering consultants is assisting the Company in its work at the historic Bayhorse Silver Mine. The team includes Dr. Clay Conway, P.Geol, Dr. Stewart A Jackson, P.Geo., Dr. G. E. Ray, P.Geol, (Independent) Dr. Richard Jolk, P.Eng. Metallurgy, Apex Geoscience (Independent. M. Dufresne M.Sc. P.Geol) as well as Sacre-Davey Engineering and Metsolve Metallurgical Labs
We will keep our shareholders and investors updated on a timely basis as we proceed with the underground operations.
Thanks for your continuing support.
Sincerely, Alan Jones

(0)

(0)
---