Wolverine Receives Technical Report on Enigma Tec


Post# of 579
Posted On: 09/16/2015 11:16:10 AM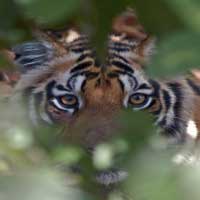 Wolverine Receives Technical Report on Enigma Technology
VANCOUVER, BC / ACCESSWIRE / September 16, 2015 / Wolverine Technologies Corp. (WOLV) ("Wolverine&quot

entered into a Share Exchange and Royalty Agreement (the "Agreement&quot

with Dr. David Chalk, hd.Tech ("Chalk&quot

. Under the terms of the Agreement, Wolverine will acquire a 25% interest in in the process technology and cyber security company ENIGMAMobil Inc. ("Enigma&quot

from Chalk for the purchase price of USD $3,000,000, to be paid in shares of common stock of Wolverine at a deemed price of USD $0.01 per share. Wolverine will also receive a 25% royalty of all gross revenue received by Enigma from the sale of licenses of the ENIGMAMobil(TM) mobile security app.
Wolverine announced today that it has received a Technical Report from its target acquisition Enigma. The following is a summary of the Technical Report.
ENIGMAMobil(TM) Security
ENIGMAMobil(TM) Security is a cyber-defense solution capable of securing mobile wireless devises from intrusion.
The Current Paradigm of Cyber Security is Flawed
To resolve the systemic cyber security problem it takes a new view from the outside, a paradigm shift to see the repressed and concealed absurdity in accepting after-the-fact response as "security" as it is performed today.
There are approximately 7.4 billion mobile devices in circulation today, equivalent to the population of planet Earth. The number of personal devices is expected to grow to more than 50 billion by 2020 (source: Cisco Mobile Data Traffic Whitepaper). This wireless interconnected network of mobile devices, now referred to as the "Internet of Things" (IoT), is valued in the billions of dollars to properly protect.
Nearly 80% of all systems breach discoveries are actually accidental. This is also only due to the availability of more resources made available for manual, human review, as automated security can only do it after-the-fact.
This after-the-fact investigation is the fundamental flaw upon which today's technology industry was pioneered. ENIGMAMobil(TM) Security is representative of a new paradigm in technology that automates decisions in real-time to prevent security breaches at the source.
Devices on The Internet of Things (IoT) are comprised of everything from smartphones to appliances, bank machines, to advanced control systems for industry. All the worlds' interconnectivity is operating on a "single" vulnerable network, the World Wide Web (WWW). However, each system does operate autonomously.
From the onset of computing, programming languages were designed to automate and expedite processes (work-flows) that were previously performed manually, we call these the Models. Security of the model itself was not even a consideration initially.
Technology of the computer is designed to process, sort and retrieve large amounts of information and calculate with much greater accuracy outcomes over human ability. Today these capabilities have expanded into all areas of business and life, such as graphics, video production, electronic currency, robotic machinery and many other services for human convenience, most especially wireless.
Today's Security Solutions Don't Address Root Cause
The core problem lies in software programming and its inability to ensure that it is only performing the functions it was designed to do. Fundamentally software is the automation of a process originating from a model for work. When we automate, we design a model of what needs to be accomplished with the various inputs/outputs and then create the work-flows needed, like blueprints for construction.
Every cyber security technology in existence has been developed on the assumption that stopping intrusion to a computer or device is what is needed to protect it from misuse. All current security measures focus on protecting the hardware and the network, not the work-flows operating in the system. Inevitably, once a system has been breached or failed, the only recourse is to look at historical event logs that are recorded on an ongoing basis of all system events.
From this premise alone, tens of thousands of security systems have been developed to better outwit the attempts of the hacker but all have failed. Once an intruder gains access into a system they are able to manipulate the outcome of any of the software. It is essential to understand that what the hacker is actually doing is manipulating the software applications installed on the systems, not the hardware device, but that is the outcome.
Summary: Why cyber intrusions and hacking are easy.
Every computing device is now being inter-connected to a single network worldwide, The Internet, which is built upon flaws to its own software design.
Current technology cannot prevent these malicious acts. ENIGMAMobil(TM) Security can.
Technology has never existed to prevent application manipulation or hi-jacking. With mobile cyber-crime on the rise, individuals face increased risk of financial loss and Identity theft.
According to Cisco, theft occurs every two seconds and no computer system or mobile device is safe from hacking or fraud. To illustrate the magnitude of this gap in cyber security, the US government Lieutenant General John Hyten, Vice Commander of Air Force Space Command, stated even two years ago that cyber-attacks have now surpassed terrorism as the top threat to the US and the global community.
ENIGMAMobil(TM) is First to Market as a Defense Solution
To protect something you must watch it Live and determine if the next event is going to cause a problem (anomaly). Without watching it live you are unable to stop the event therefore by definition you cannot secure it.
ENIGMAMobil(TM) is Disruptive Technology that Renders Prior Solutions Obsolete
Today's so-called security has no idea what is going on internally in the system. The best a computer system can do is document activity through activity logs. They record the events that lead up to the intrusive event. The system is only capable of storing in the activity logs as "Data" they are only investigated after-the-fact for intrusion.
There is no linear path to end the cyber crisis. People and companies actually live in the past, looking at history, thinking they can somehow affect what happened. In reality it's impossible to secure a device or network unless you watch the "events" live as they occur, not after as they are recorded in history record logs.
ENIGMAMobil(TM) Technology is Patent Protected
The ENIGMAMobil(TM) Security Application will set a new standard and precedent as it is developed on an issued patented 5GL language that provides the only proven methodology for full cyber protection of mobile devices.
For additional information regarding Enigma please visit
http://enigmamobile.com/
.
On behalf of the Board
Richard Haderer
CEO
For further information please contact:
Investor Relations (778) 297-4409
mailto:investor@wolverinetechnologiescorp.com
http://www.wolverinetechnologiescorp.com
Or
The Foothills Group
1-800-969-2605
mailto:thefoothillsgroup@gmail.com
http://www.foothillsgroup.com/
Notice Regarding Forward-Looking Statements
This news release contains "forward-looking statements," as that term is defined in Section 27A of the United States Securities Act of 1933 and Section 21E of the Securities Exchange Act of 1934. Statements in this press release which are not purely historical are forward-looking statements and include any statements regarding beliefs, plans, expectations or intentions regarding the future, including but not limited to, statements regarding the Enigma acquisition.
Actual results could differ from those projected in any forward-looking statements due to numerous factors. Such factors include, among others, the inherent uncertainties associated with technology development and difficulties associated with obtaining financing on acceptable terms. These forward-looking statements are made as of the date of this news release, and we assume no obligation to update the forward-looking statements, or to update the reasons why actual results could differ from those projected in the forward-looking statements. Although we believe that the beliefs, plans, expectations and intentions contained in this press release are reasonable, there can be no assurance that such beliefs, plans, expectations or intentions will prove to be accurate. Investors should consult all of the information set forth herein and should also refer to the risk factors disclosure outlined in our most recent annual report for our last fiscal year, our quarterly reports, and other periodic reports filed from time-to-time with the Securities and Exchange Commission.
SOURCE: Wolverine Technologies Corp.

(0)

(0)
---