Tesla plans to buy lithium for Gigafactory from ne


Post# of 579
Posted On: 09/16/2015 9:40:54 AM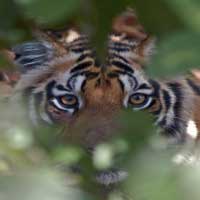 Tesla plans to buy lithium for Gigafactory from nearby Nevada mine

by Katie Fehrenbacher

September 16, 2015, 9:00 AM EDT


The electric carmaker may get some of the lithium it needs for its Nevada battery factory from a local mining project.

Tesla plans to buy lithium, a critical ingredient in its batteries, from a mining project that's under development 200 miles from its battery factory near Reno, Nev.

Pure Energy Minerals, which is leasing the Nevada land for mining, announced the supply agreement with the electric car maker on Wednesday.

The deal is highly unusual in the world of battery manufacturing. Much of the world's lithium comes from Argentina, Chile, Bolivia, Australia and eastern China, and is shipped long distances to battery makers in Asia.

But Tesla, a risk-taker and innovator under CEO Elon Musk, is experimenting with new ways to get materials for its batteries and potentially lower its costs. When Tesla chose Nevada for its Gigafactory last year, industry-watchers speculated that the state's ample lithium supply was one of the attractions.

The agreement with Pure Energy Minerals isn't the first lithium supply deal for Tesla. Last month, the company said it was interested in buying lithium from a mine in Northern Mexico.

Tesla TSLA -0.15% will likely have a handful of lithium supply deals signed by the time its Nevada factory is operating at full capacity, which is expected in 2020. Construction has already started on the battery factory, where the assembly lines are to churn out enough lithium-ion batteries for 500,000 electric cars. Pure Energy Minerals said its lithium "will cover a portion of Tesla's needs with the remainder to come from other sources."

The lithium that Pure Energy Minerals plans to mine in Nevada is in underground salty aquifers across an 8,000-acre area. To extract the lithium, Pure Energy Minerals plans to drill holes in the ground, pump the water to the surface, and extract the lithium from the brine.

The Nevada lithium project, located about half way between Reno and Las Vegas, is still in a relatively early stage of development. Pure Energy Minerals needs to conduct more mining studies to confirm the feasibility and economic viability of the project.

It also has to decide what process it will use to extract the lithium from the salty water and build out the necessary infrastructure. Gaining approval could take a year to 18 months, according to the company.
The Clayton Valley, "Nevada Lithium Brine Project," a lithium-rich region in Nevada, which is under development by Pure Energy Minerals.
The Clayton Valley is a lithium-rich area in Nevada that is being developed by Pure Energy Minerals. Photo courtesy of Pure Energy Minerals

The land has long been of interest to companies hoping to mine lithium. Pure Energy Mineral's project is next to one of the only operating lithium mines in the U.S., owned by Albemarle, which uses more traditional evaporation ponds to extract the lithium.

Previous owners of the land, as well as Pure Energy Minerals in recent months, have completed a variety of lithium drilling tests. Early results show that there could be the equivalent of 816,000 metric tons of lithium carbonate, a lithium compound that is one of the types of material that battery makers are interested in buying. Tesla has agreed to buy the compound lithium hydroxide, which is another byproduct of the brine.

The deal calls for Pure Energy Minerals to supply Tesla with an undisclosed amount and quality of lithium within an established time frame. In exchange, Tesla will pay a "predetermined price that is below current market rates." according to the release. The companies didn't release the details of the agreement, which is subject to various terms and conditions.

(0)

(0)
---