Tesla's response to angst over lithium deal plea


Post# of 579
Posted On: 09/15/2015 6:18:29 PM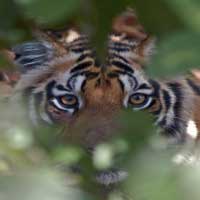 Tesla's response to angst over lithium deal pleases Nevada lawmakers
Framing of Tesla Motors' new factory under construction is visible June 14, 2015, behind the security gate on Electric Avenue at the Tahoe Reno Industrial Center about 15 miles east of Sparks along U.S. Interstate 80.
By Daniel Rothberg (contact)
Thursday, Sept. 3, 2015 | 2 a.m.
After lawmakers expressed frustration that Tesla, the recipient of a $1.3 billion tax incentive that helped bring its battery factory to the state, was planning to source an important metal for its batteries from a northern Mexico mine rather than from Nevada deposits, the company's CEO Elon Musk tweeted that it was "definitely" pursuing sources of lithium in Nevada.
Musk also said that the "lithium deal is not exclusive (and) has many contingencies. The press on this matter is unwarranted."
During the legislative session that approved the tax breaks, some lawmakers presumed that Tesla's Gigafactory would act as a spur to Nevada's lithium industry, which includes the United States' only active mine and several other projects in various states of development.
One senator caught off guard was Democrat Tick Segerblom, who on Tuesday lamented Tesla's sourcing from a Mexico site. Responding to Musk's tweets on Wednesday, Segerblom said, "If it's true, it's fantastic. Hopefully, it was already in the works."
A spokesperson for Tesla clarified Musk's comments, saying that "not all our lithium will come from these suppliers who made news earlier this week," which leaves the door open to Nevada mines, as well as others in North America. Tesla declined to specify how much lithium from the Mexican mine will make up the company's total supply chain. Tesla also declined to discuss projections of how much lithium the factory will consume, but independent estimates have suggested it could require 15,000 tons of the metal or more.
Tesla is aiming to start operations in 2017 and be fully operational by 2020.
The Silver Peak mine, owned by the Albermarle Corp., one of the world's primary lithium suppliers, is located several hundred miles away from the Gigafactory and is the only active lithium mine in the country. Officials at Albemarle said they would be able to meet the needs of Tesla and other manufacturers from sources including Nevada and other holdings, adding that Tesla's deal with the Mexico mine does not obviate the ability of Albemarle to sell lithium to Tesla.
"We are confident that the quality and security of supply for our lithium derivatives is a key differentiation for Albemarle in the marketplace today," David Klanecky, a vice president for the firm, said. "Based on Tesla's demand for these materials, we will be able to meet their needs."
Nevada also has other sources Tesla might be able to tap. Since 2009, Western Lithium has been developing a project in Nevada that could produce up to 26,000 tons per year, including the particular type of lithium Tesla requires. Jay Chmelauskas, Western Lithium's CEO, said the company does not comment on corporate activities but said the company is open to talk to any firm "looking for long-term and sustainable lithium supplies."
Chmelauskas estimates the project could begin to produce lithium around 2019. The project's next phase is permits and final engineering. He said it would be highly unlikely that a company, such as Tesla, would buy lithium from a single source: "We're open for business and we're looking for good partners to work with."
Although Western Lithium and Silver Peak are the highest profile projects in Nevada, since 2008, at least three companies have acquired lithium projects in Nevada, according to Brian Jaskula, a beryllium, gallium, and lithium commodity specialist with the U.S. Geological Survey.
Republican Assemblyman Jim Wheeler of Minden said that his vote for the Tesla deal was not predicated on the use of Nevada lithium, but he did note that speculation at the time that they might. When asked what his reaction to Musk's assertion that it was exploring in-state sources, Wheeler responded: "I'm really happy to hear that. More jobs in Nevada."

(0)

(0)
---