Alternet Systems, Inc. (ALYI) Leadership


Post# of 56
Posted On: 09/15/2015 7:20:53 PM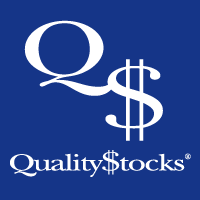 Alternet Systems, Inc. (ALYI) Leadership Drives Innovation, Progressive Focus on 3 Key Markets
Alternet Systems is an investor and partner to innovative companies that are creating solutions to usher in a new era of digital commerce, financial services and consumer information. With this business model, Alternet aims to become the leading digital commerce, multichannel payments, predictive analytics solutions provider among global markets.
Leading Alternet's strategic investments in these three high-growth markets is a management team with more than 100 years of combined experience in the fields of investing, technology, and financing, and the consensus knowledge of where and when to invest in start-up and early-stage companies.
Among professionals in this leadership team is company chairman and CEO Henryk Dabrowski, who for 25 was engaged in creating, leading and successfully harvesting information technology (IT) and telecom ventures in North and South America. His previous ventures include RKM IT Solutions, a Latin American IT and telephony integrations solution provider; Vox2Vox, a global IP telephony and value added services provider; and TekVoice, a Miami-based IP telephony and wholesale billing platform provider. In 2008, Dabrowski orchestrated the reverse merger of Tekvoice into Alternet Systems, and has since led Alternet's transformation into the investment and management services holding company it is today.
Michael T. Viadero, CFO of Alternet, also has more than 25 years of experience in his field. As a financial and executive manager for leading multinational organizations throughout Latin America, Viadero's international endeavors highly complement Alternet's mission to expand its global presence. Viadero's resume includes management of the Brazilian operations of MasterCard, WR Grace & Co., and The First National Bank of Chicago. Prior to joining Alternet, Viadero was the regional financial officer of MasterCard International where he was responsible for financial operations, product and service pricing strategy, and transitioning MasterCard from privately held to public company.
In May 2015, Fabio Alvino was appointed CEO of Alternet's wholly owned subsidiary, Alternet Payment Solutions ("APS"). APS is focused on leveraging its experience in the mobile and disruptive payments technology industry to provide a next generation digital currency and payment ecosystem.
Alvino is the former founder of UTIBA Americas, a global leader in mobile financial services, which was acquired by AMDOCS. An innovative manager and strategist, Alvino founded and sold several other companies, including FreshTech, Profile Multimedia and Cybermedia.
Under this combined leadership, Alternet recently signed a strategic partnership with MUXI (a subsidiary of APPI Group) to provide U.S. payment processors and independent sales organizations the most supported and flexible multi-channel point-of-sale payment processing solution.
The partnership enables Alternet to deliver an innovative, brand agnostic point-of-sale terminal and disruptive payment technology offering to the United States, and provides the company access to a massive merchant market.
"We envision MUXI's products fitting an underserved market, consisting of the largest outdated legacy POS infrastructure in the world. We estimate this market to include over 20 million merchants in the U.S. This existing platform has limited functionality to manage mobile applications and innovative payment mechanisms. MUXI provides timely and cost effective solutions, across all devices, to facilitate multichannel capability to any merchant," Dabrowski stated in the news release.
For more information, visit www.alternetsystems.com
Please see disclaimer on the QualityStocks website:
http://Disclaimer.QualityStocks.com

(0)

(0)
---