QualityStocks Features Alternet


Post# of 56
Posted On: 09/08/2015 5:29:43 PM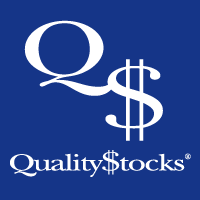 QualityStocks Features Alternet Systems, Inc. (ALYI) CEO in Exclusive Interview
Today, we released a new audio interview with Henryk Dabrowski, Chairman and Chief Executive Officer of Alternet Systems, Inc. (OTCQB: ALYI), an investor in innovative ways to manage digital commerce, information and payments. The interview can be heard at www.QualityStocks.net/interview-alyi.php.
The interview begins with a brief description of Alternet's operations and its recent entrance into the payments and processing industry. The divesture of assets of a main subsidiary in 2014 created for the company the opportunity to launch disruptive technologies and solutions primarily for the legacy payments industry, as well as solutions for big data analytics.
Mr. Henryk Dabrowski describes his 30 years of experience in the technology industry and international business endeavors, both of which bode well for Alternet's new focus. Prior to joining Alternet in 2008, Mr. Dabrowski:
• Successfully sold 11 companies within the technology space since 1997, in three continents;
• Traveled and worked in 11 countries in three continents, establishing strategic business relationships around the world;
• Created a track record of identifying new technology trends and building companies around those trends;
• Established a large network of contacts in Latin America and Asia Pacific in the financial, mass consumer goods and telecommunications industries; and
• Has led Alternet through its transformation from previous technologies into the payments and processing industry.
Mr. Dabrowski's expertise has contributed to several key corporate milestones, which include the aforementioned sale of Alternet's previous business — which he calls a "turning point" — and the establishment of new lines of business.
"We feel that this turn has provided our company with a renewed vision and objective that will propel us into a potential half a billion dollar market within the next four years," Mr. Dabrowski stated during the interview.
Defining the company's four-year plan, Mr. Dabrowski offers impressive insight into the Company's potential participation in several multi-billion dollar markets, including big data, which over the next five years is expected to reach more than $50 billion.
"Alternet in 2016 will effectively have launched two lines of business, which are solutions for the payment processing industry. We will also have launched our suite of solutions for the data analytics space where we will be targeting markets in the U.S. and Latin America. We expect to have offices in Brazil and Mexico in 2016 and by the end of 2016 we will also be providing a suite of solutions for the financial services and banking industry to include the population that doesn't have a bank account or are not financially included," commented Mr. Dabrowski.
The years 2017-2019, he says, will be a big growth period driven by an evolution of the U.S. payment processing industry with the inclusion of mobile phones and mobile devices. Mr. Dabrowski wraps up the interview discussing Alternet's plans to expand its board of directors and strengthen its balance sheet.
For more information, visit www.alternetsystems.com
Please see disclaimer on the QualityStocks website:
http://Disclaimer.QualityStocks.com

(0)

(0)
---