Alternet Systems, Inc. (ALYI) Actively


Post# of 56
Posted On: 09/24/2015 5:02:29 PM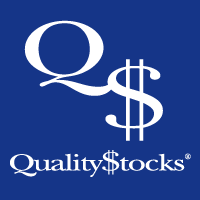 Alternet Systems, Inc. (ALYI) Actively Transforming the Payments Industry for the Future of Money

Two of the key facilitators of the burgeoning mcommerce space (which is on track to run at around a 25.72 percent CAGR through 2019 according to a report out in May from TechNavio), continue to be digital currencies and the proliferation of point-of-sale solutions that make it easier than ever to shop on the go. Driven by such rapidly evolving technologies as the cryptocurrency Bitcoin ($3.3 billion market cap) and other digital currencies, as well as near-field communication enabled point-of-sale software and devices, m-commerce is on pace to eclipse ecommerce's growth rate of 13 percent, running as hot as 42 percent, according to a study published earlier this year by PayPal and global market research firm Ipsos.
That same study, spanning 22 countries, showed that 64 percent of users reportedly made purchases using apps, with mobile browsers representing only 52 percent of consumer purchases. This phenomena is driven by in-app and associated retailer conveniences, like instant payment confirmation and having in-app auto reminders for things such as coupons or discounts. Such underlying market dynamics are a major reason that enterprise accelerator, Alternet Systems (OTC: ALYI), moved in August to secure a strategic partnership between its wholly-owned Alternet Payment Solutions subsidiary, and Brazilian multichannel electronic point-of-sale solutions provider, MUXI. This move showcases ALYI's aggressive launching of efforts across the e-commerce/m-commerce and legacy electronic point-of-sale landscapes, and how the company is constantly looking to supercharge innovative services and solutions that have true disruptive potential.
MUXI's point-of-sale administration platform POSWEB® makes it easier than ever for the over 20 million merchants in the U.S. (who collectively represent the biggest point-of-sale market on earth, at 32 percent of the global $37 billion market in 2013) to implement mobile-friendly point-of-sale solutions, which allow total proprietor control over their assets and network. POSWEB is a patented, hardware agnostic, front-end transactional platform that was designed to be the ideal answer for building a robust, modern point-of-sale deployment. MUXI's payment solution architecture also allows for seamless, remote software updating across all point-of-sale devices in the network, with applications in the platform that also allow tablets and smartphones to be used as part of a highly cost-effective mobile point-of-sale implementation. But these solutions from MUXI are also perfect for a much wider variety of operations as well, out beyond the primary growth markets of retail and hospitality targeted by ALYI, with everyone from acquirers, payment facilitators and issuers, to banking correspondents and value-added service providers benefiting from MUXI's wide variety of payment solutions.
These are precisely the kinds of services and solutions needed to shake up the entrenched legacy point-of-sale payments infrastructure throughout North America, with its limited ability to manage mobile apps and cutting-edge payment systems, and bring about a paradigm shift towards a tighter feedback loop on the market segmentation end of things as well. After all, one of Alternet's main focus points is big data analytics, mainly in marketing automation and micro-segmentation. Achieving pure micro-segmentation provides a much more granular, up-close view of customer demographic, psychographic and behavioral data. By looking at an ecosystem of payments, financial accounting and social media data, the huge market in advanced predictive analytics on both the finance/telecom side, and consumer mass market sides of the equation can be tapped for sizeable revenues, to be generated from high-quality customer segmentation analysis technologies and services. This information also helps identify and cater to new, unserved and underserved pockets of consumers, as well as providing the necessary payment processing momentum to provide solutions for the unbanked, or in global markets that need greater financial inclusion.
But Alternet Systems is not content to simply rest on the laurels of bringing transformative, big data-enabling point-of-sale solutions to the U.S. market. The company is also actively looking to execute a roll-up strategy in the digital currency exchange space. Looking to launch a global digital currency exchange presence via its wholly-owned subsidiary, OneMarket, ALYI has moved aggressively to acquire its New York State BitLicense, following Coinbase into the exchange game. The company has already invested considerable time and due diligence preparing to fully launch a global digital currency exchange subsequent to the BitLicense approval which, through OneMarket, would handle digital currencies, as well as foreign currencies, and commodities.
Digital currencies like Bitcoin have become an extremely attractive play amid a growing mobile wallet market set to hit $16 trillion by 2018 (Transparency Market Research, October 2014). Contenders like PayPal (NASDAQ: PYPL), as well as Apple's (NASDAQ: AAPL) Apple Pay, Google's (NASDAQ: GOOG) Google Wallet, and Amazon's (NASDAQ: AMZN) Amazon Payments, are all vying to capture big chunks of this much sought after space.
To learn more, visit www.alternetsystems.com
Please see disclaimer on the QualityStocks website:
http://Disclaimer.QualityStocks.com

(0)

(0)
---