Alternet Systems, Inc. (ALYI) Expanding


Post# of 56
Posted On: 09/03/2015 4:10:21 PM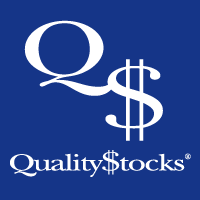 Alternet Systems, Inc. (ALYI) Expanding Market Share in Digital Commerce Space with Strategic Partner MUXI
Alternet Systems subsidiary, Alternet Payment Solutions, is expanding its market share in the digital commerce space by way of a new strategic partnership with MUXI – a leading Brazilian company in the area of multichannel technology solutions for the point-of-sale transactions. The deal's objective is to introduce an innovative, brand-neutral POS terminal and disruptive payment technology to the United States. Early estimates see Alternet reaching up to 20 million merchants across the country.
MUXI's proprietary technology gives customers a point-of-sale platform that grants control over their network without having to use a particular point-of-sale manufacturer exclusively. The platform delivers remote and optimized application updates and provides state of the art functionality for tablets and smartphones which in turn addresses the growing demand for mobile point-of-sale terminals at SMB entities.
Henryk Dabrowski, Alternet's CEO has commented, "We envision MUXI's products fitting an underserved market, consisting of the largest outdated legacy [point-of-sale] infrastructure in the world. "MUXY provides timely and cost effective solutions, across all devices, to facilitate multichannel capability to any merchant."
The global point-of-sale market was valued at approximately $36.86 million in 2013 and is expected to grow 11.6 percent from 2014 to 2020. The U.S. market possesses approximately one-third of the global market, representing the magnitude of Alternet's newly announced partnership in future years. The company plans to use the opportunity capitalize on increased adoption of wireless and mobile point-of-sale solutions as operators trend toward ease-of-use, added mobility and decreased cost of ownership provided by this technology over traditional POS terminals.
The Alternet partnership with MUXI syncs nicely with its strategic plan to take advantage of the modernization of the electronic point-of-sale legacy infrastructure in the U.S. market. This progress, combined with the company's on-going efforts to become a global leader in the digital currency industry, advantageously positions Alternet with a robust platform for promoting long term returns in future years.
For more information on the company, visit www.alternetsystems.com
Please see disclaimer on the QualityStocks website:
http://Disclaimer.QualityStocks.com

(0)

(0)
---