Alternet Systems, Inc. (ALYI) Subsidiary


Post# of 56
Posted On: 08/31/2015 5:12:24 PM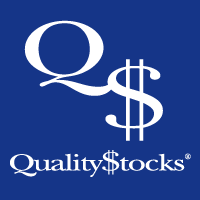 Alternet Systems, Inc. (ALYI) Subsidiary Expands Potential Market Reach with MUXI Partnership
Alternet Systems, Inc. (OTCQB: ALYI), through wholly-owned subsidiary Alternet Payment Solutions, took a significant step toward expanding its market share in the thriving digital commerce industry on Monday through the announcement of a new strategic partnership with MUXI, the Brazilian leader in multichannel technology solutions for the point-of-sale industry. Through this agreement, the company will look to introduce an innovative, brand-agnostic point-of-sale terminal and disruptive payment technology to the United States market. In total, Alternet estimates the potential market reach of this partnership to include more than 20 million merchants across the country.
MUXI's proprietary technology empowers customers by providing them with a point-of-sale platform that grants total control over their assets and network without tying them to a particular point-of-sale manufacturer. The platform allows remote and optimized application updates while providing exceptional functionality across tablets and smartphones, effectively addressing the considerable demand for mobile point-of-sale terminals from small and medium-sized businesses.
"We envision MUXI's products fitting an underserved market, consisting of the largest outdated legacy [point-of-sale] infrastructure in the world," Henryk Dabrowski, chief executive officer of Alternet, stated in a news release. "MUXY provides timely and cost effective solutions, across all devices, to facilitate multichannel capability to any merchant."
In 2013, the global point-of-sale market was valued at approximately $36.86 million, and it is expected to grow at a compound annual growth rate of 11.6 percent from 2014 to 2020. The U.S. market currently represents nearly one-third of the global market, demonstrating the immense potential of Alternet's newly announced partnership moving forward. Look for the company to leverage this opportunity in order to capitalize on increased adoption of wireless and mobile point-of-sale solutions as operators continue to turn to the ease-of-use, added mobility and decreased cost of ownership provided by this technology, as compared to traditional point-of-sale terminals.
Alternet's new partnership with MUXI falls squarely in line with its previously announced strategic plan to capitalize on the modernization of the electronic point-of-sale legacy infrastructure in the U.S. market. This significant progress, in combination with the company's on-going efforts to become a global leader in the digital currency industry, could provide Alternet with a strong platform upon which to promote sustainable returns in the months to come.
For more information, visit www.alternetsystems.com
Please see disclaimer on the QualityStocks website:
http://Disclaimer.QualityStocks.com

(0)

(0)
---