Alternet Systems, Inc. (ALYI) Mastering


Post# of 56
Posted On: 08/26/2015 8:27:43 PM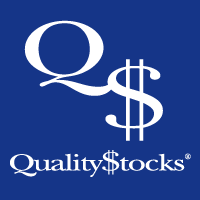 Alternet Systems, Inc. (ALYI) Mastering the Rapidly Evolving Digital Currency and Mcommerce Domain
According to recent analysis by leading payments industry and digital commerce news destination Let's Talk Payments, in its 2015 report on the state of the U.S. mcommerce market, the total value of transactions conducted via smartphones and tablets is on track to hit somewhere around $120 billion by 2017, moving on the strength of increasing mobile device proliferation that will create a consumer base of over 150 million users. Given that the baseline mcommerce market was worth around anywhere from $58 billion last year, according to data compiled from Forrester, eMarketer, FangDigital and Comscoredatamine by MartMobi, to as much as $88 billion, according to personalized retargeting company Criteo, and accounting for 27 percent of the broader $305 billion ecommerce space, mobile payment technologies like digital currency Bitcoin and mobile wallet services like Apple Pay (NASDAQ: AAPL) are now gaining increased attention.
Indeed they should, as mobile transactions on the whole grew by around 10 percent in Q4 2014 alone, and have grown to as much as 30 percent of the ecommerce space this year according to Criteo. With no signs of slowing down on the horizon, and now for the first time ever accounting for more than 50 percent of all ecommerce in markets like South Korean and Japan, mcommerce has fully emerged as a high-growth target for venture capital, which plowed $4.2 billion into the space from Q3 2013 to Q3 2014 (250 percent higher than in 2013). Globally, the portrait is even more compelling, with mcommerce taking up an ever larger slice of the now $1.6 trillion global ecommerce pie with each passing day. The U.S. mobile in-person market for NFC-based (near-field communications, or contactless payments) transactions alone was around $3.7 billion last year, and this one chunk of the mcommerce space is set to nearly double by the end of this year according to Forrester.
Cryptocurrency transaction technologies are a particularly hot segment to keep an eye on, with tremendous room for growth and a nearly $3.7 billion market cap that is currently dominated by Bitcoin ($3.135 billion). Bitcoin is really coming of age too, as the recent hard fork transition to Bitcoin XT continues taking shape. With the goal of allowing the Bitcoin network to overcome significant payment processing limitations, by increasing the block size from 1 megabyte (effectively limiting volume to seven or fewer transactions per second) and thus making the network more able to service growing demand, Bitcoin XT would help the cryptocurrency compete with payment processing networks like the one Visa uses, which can handle up to 56,000 payments per second. Perhaps more importantly, the regulatory environment has also matured substantially, with the August 10 deadline having recently passed for virtual currency business activity in the state of New York to get up to speed with the New York Department of Financial Services' (NYDFS) June BitLicense policy stipulations.
The New York BitLicense framework heralds a new age for cryptocurrency that could soon be characterized by 49 other states adopting similar policies, which would require a formal application process and licensing fees like those in New York, substantial hurdles which have shaken out all but the sector's most serious participants, such as leading industry wallet service Coinbase. The new licensing framework has sent several entities packing, like Hong Kong-based Bitfinex, the biggest Bitcoin exchange by dollar volume, as well as the Kraken and Poloniex exchanges, leaving the state's market wide open to remaining players.
One of the company's doubling down into this monumental evolution is digital currency and mcommerce services facilitator Alternet Systems, Inc. (OTC: ALYI), whose wholly owned Alternet Payment Solutions subsidiary has secured a strategic agreement with the global leader in digital currency solutions, BitPay. The agreement with BitPay centers on providing B2B payment methods for North American, Caribbean and Asia-Pacific clients who want to do things like rapidly and seamlessly convert digital currencies and fiat currencies back and forth. Alternet Systems is also continuing to aggressively pursue a New York state BitLicense and develop into one of the world's top digital currency exchanges via the company's wholly owned OneMarket subsidiary.
Add to these vectors Alternet Systems' move to address the need for a comprehensive debit/credit card solution in the digital currency space, via its launch of the first U.S. based Bitcoin debit card, and you have a compelling model for success in this arena. Acting through a formal agreement with Wildcard Consulting, which will handle product development, technical integration and commercial deployment, the debit card element of Alternet Systems' strategy is particularly interesting, given that it will be the first platform able to rapidly allow for digital and fiat currencies to be readily exchanged through already accepted mechanisms, providing a ramping strategy for immediate and ubiquitous proliferation across the retail spectrum.
Because this platform enables all vendors to accept digital currencies and get paid immediately in USD or any other currency they wish, it eliminates one of the last remaining barriers that have hindered digital currencies like Bitcoin from going supernova. The long-term implications for Alternet Payment Solutions and mcommerce are profound indeed, and investors should keep a close eye on ALYI, as it is a triple threat which is clearly serious about leaping over any and every regulatory hurdle that crops up in coming months and years, in order to secure a big slice of the mcommerce and digital currency pie for its shareholders.
Take a closer look at Alternet Systems by visiting www.alternetsystems.com
Please see disclaimer on the QualityStocks website:
http://Disclaimer.QualityStocks.com

(0)

(0)
---