Alternet Systems Inc. (ALYI) and


Post# of 56
Posted On: 08/18/2015 7:57:22 PM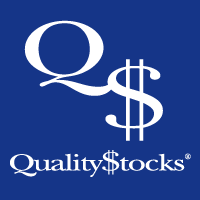 Alternet Systems Inc. (ALYI) and the Future of Money
Alternet has a history of recognizing and investing in technologies of the future. As technology has progressed, the company has widened its search for investment and partnership opportunities from internet phone service, e-tickets and mobile payments to digital banking and currency.
Alternet has a vision of a world where people have access to well-organized and affordable banking and payment services. After assessing the global market and a multitude of investment ventures, the company sees opportunity in the rise of revolutionary forms of payments and banking as well as real-time big data micro-analytics and automation. Equipped with knowledge of macro technology trends and observing the convergence of mobile technologies and financial services, Alternet has placed itself at the cutting edge of the multi-billion dollar multi-channel electronic payments, financial services and consumer analytics industries.
Alternet is an enterprise accelerator company focused on a number of complementary, fast growth markets, including Internet and mobile commerce, digital currency and cyber-security products and services. The company and its subsidiaries capture and convert high growth opportunities bordering the boom of newly adapted Internet technologies and platforms.
A true business-to-business facilitator in the digital asset and virtual currency ecosystem, Alternet is pursuing and developing multiple strategic initiatives:
• It means to establish a government-regulated digital currency bank with foreign exchange capabilities; to offer micro payment services in unbanked environments around the world; and to offer alternate financial services to the retail industry and other emerging markets.
• It plans to provide financial services based on digital asset solutions, which include foreign exchange services and digital currency clearing, comprising Bitcoin, VEN and other crypto currencies.
• It intends to provide security for digital currencies.
• It is also planning to offer financial services software, multi-channel payment solutions, electronic point of sale modernization, NFC point of sale solutions for the mobile financial industry, payment processing and data analytics tools.
For more information, visit www.alternetsystems.com
Please see disclaimer on the QualityStocks website:
http://Disclaimer.QualityStocks.com

(0)

(0)
---