Consorteum Holdings, Inc. (CSRH)


Post# of 36
Posted On: 03/16/2015 5:03:50 PM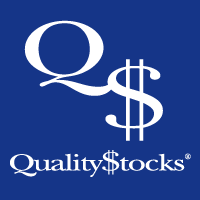 Consorteum Holdings, Inc. (CSRH) Mobile Content Delivery Solution Positioned to Capture Developers amid Mobile Social Gambling Boom
March is shaping up to be a huge month for the $4.4 billion social casino gambling space this year, with the Social & Mobile Gambling Conference wrapping up last week in Moscow, where one of the big trends was the convergence of social networks and mobile gambling, as well as the MGSC (Mobile Gaming & Social Casino) Asia Conference set to launch this week (March 17-19) in Macau, co-located with the popular iGaming Asia Congress. Why, even internet giant Google (NASDAQ: GOOG; GOOGL) is now throwing fuel onto this already blazingly-hot fire, with the rollout of Social Casino Game ads in AdWords as of this month, owing to both loosening internal restrictions and the rapid growth of this category of advertisers, who are not encumbered by traditional gambling advertisement restrictions.
With the broader mobile gambling market here in the U.S. set to tip the scales at over $100 billion within the next two years alone, there is a considerable rush to offer consumers the best-of-breed mobile social gambling experience possible, with the best graphics, user experience, feature-rich social gaming environments, and rock-solid security. Whether here at home, or abroad in the teeming global market for mobile social gambling, the formula for success is the same, great artists and game designers who can harness the potential of mobile platforms, plus impeccable security measures which allow consumers and regulators alike to rest easy.
Consorteum Holdings, Inc. (OTC: CSRH) is making moves to tap into this burgeoning global market, with a variety of key on-deck partnerships and license agreements, their existing wealth of experience in transaction management and mobile publishing, as well as a core platform of mobile content delivery technologies geared to meet the specific challenges presented by mobile compliance gaming here in North America. The company's cloud-powered client server application architecture, using their proprietary UMI (universal mobile interface) platform, which was developed by CSRH's ThreeFiftyNine (359) subsidiary, was originally used to create the mobile sportsbook application, SportsConnection.com, and it has been fully vetted by the Nevada Gaming Commission. This ingenious UMI/thin client application approach not only allows for easy integration of the client server with a given client's backend, it also allows for virtually any mobile device to be utilized for interaction, delivering content and correct display parameters seamlessly across a host of different mobile devices. In addition, this approach also allows for graphically rich and complex applications to be delivered with the minimum bandwidth usage, as well as a minimum of processing and display power used by the end-user's mobile device.
Consorteum Holdings' mobile content delivery capabilities make them an ideal choice for developers looking to launch new social gambling implementations. The company's platform allows developers to focus on creating the best possible user experience and graphics, relieved of the worry about having to update software for new devices or release version updates and content changes in order to ensure the environment looks good on and can be delivered to new devices, or the worry of having to manage a patching solution. Consorteum Holdings' architecture thus can save gaming operators considerable time and money when it comes to the development and delivery cycle, while also reducing overall time to market and allowing for inclusion of both current or future mobile devices in their marketing strategy. Moreover, CSRH's platform offers a powerful set of engagement features for executing targeted marketing campaigns and promotions like interactive sweepstakes, which helps developers achieve enhanced user retention figures, as well as create truly compelling social community-oriented gambling experiences, right within the application itself. 359's proprietary mobile campaign marketing platform, which fully harnesses the potential of the highly intuitive UMI, enables complete control over managing all aspects of text-based messaging and offers the kind of data collection and dynamically scripted conversation capabilities needed to really engage consumers and do meaningful push notifications.
The company's recent multi-year license agreement signed with NYG Holdings, in order to gain the rights to modify and combine NYG's CAPSA platform with their own technologies, subsequently rebranding said combinations and using them to market mobile gaming and wagering programs throughout Canada, Mexico and parts of the U.S., has significantly increased the striking distance of 359's mobile hybrid solution. It looks like it is simply a matter of time before we see proliferation of CSRH's architecture throughout the world of mobile social gambling, as third party developers take increasing note of the immense potential for delivering their content seamlessly to users. The company's cloud-powered hybrid application approach offers developers the best of both worlds, with the superb user experience of a native application, as well as optimum provision for content management and a high level of compliant security, combined with low reoccurring development and deployment costs, thanks to its "Develop Once – Deploy Many" architecture, which allows alleviates the end-user from dealing with constant updates or downloads of new versions.
Connect with Consorteum Holdings by visiting www.consorteum.com
Please see disclaimer on the QualityStocks website:
http://Disclaimer.QualityStocks.com

(0)

(0)
---