Consorteum Holdings, Inc. (CSRH)


Post# of 36
Posted On: 03/23/2015 6:25:33 PM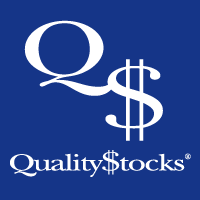 Consorteum Holdings, Inc. (CSRH) to Provide Major Savings for Developers in the Booming Mobile Gaming Industry
Using its proprietary Universal Mobile Interface (UMI), Consorteum Holdings, Inc. is looking to open the door for a brand new way of thinking about mobile gaming.
Mobile gaming has already revolutionized the gaming industry. According to a report from Wired, mobile gaming leads all consumer usage behaviors on mobile devices in reach, engagement and monetization, making it of significant interest to a nearly limitless supply of advertisers in nearly every field.
The problem with these games, however, is that they need to be coded for multiple platforms. From Android to iOS, development costs, even for relatively simple games, can commonly exceed $30,000. If that's not enough, consider the constant operating system updates that can interfere with coding, the multitude of devices for which developers need to account and the additional costs necessary to keep an app running smoothly, and it becomes clear that mobile gaming needs a new way to approach development.
Consorteum, through its wholly owned subsidiary 359, has created a UMI that could be the perfect solution to rising development costs. The company's software is a universal delivery solution that is based completely on web-standards, meaning that it is functional on any operating system and device. Using Consorteum's interface, developers can increase their customer base without the need to significantly increase costs.
The company's solution is particularly effective when security is critical, including instances that involve financial details and personal information. By using a thin client server platform, the company's proprietary solution isolates the client's servers from individual mobile devices to ensure enhanced security, which has made it a particularly attractive option for mobile gambling companies.
By creating a "Develop Once – Deploy Many" solution to mobile gaming, Consorteum has positioned itself at the cutting edge of an industry that's growing at record-setting rates with each passing year. As game developers look to increase their range while minimizing production costs, the company's UMI could be a great catalyst for significant growth opportunities in the years to come.
To learn more about Consorteum Holdings, visit www.consorteum.com
Please see disclaimer on the QualityStocks website:
http://Disclaimer.QualityStocks.com

(0)

(0)
---