Consorteum Holdings, Inc. (CSRH)


Post# of 36
Posted On: 03/09/2015 5:09:48 PM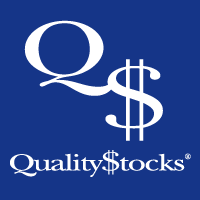 Consorteum Holdings, Inc. (CSRH) Providing an Improved Solution to the Growing Mobile Gaming Market
Consorteum Holdings, through its wholly-owned subsidiary 359, is presenting game developers with a much simpler solution to mobile gaming. Through its revolutionary Universal Mobile Interface (UMI) platform, the company allows content providers to reach larger customer bases with minimal added costs by eliminating the need to reprogram for updates to mobile operating systems.
As the global online gambling market continues to grow and pivot towards mobile platforms, developers are left with three options for targeting their content. The first is a web-based application, which can be accessed directly through a browser, but provides minimal user experience and nonexistent security or compliance capability. The second is a native application, which provides exceptional user experience with high levels of security, but is burdened by expensive, recurring costs. The third and most effective solution for developers is a hybrid between the two application types, such as the company's UMI platform.
Consorteum's solution to the evolving market is a proprietary thin client server application. Using the hybrid application, developers can create, update and modify content for a variety of mobile devices at once, saving valuable time and money along the way.
Mobile gaming, particularly in the form of online casinos, is highly dependent on security. The company's cutting-edge UMI platform provides the security of expensive native applications with the convenience of a revolutionary "Develop Once – Deploy Many" functionality.
Since the first internet gambling sites went online in 1998, widespread growth has continued at unbelievable rates. According to a report by Juniper Research, the high penetration of smartphones in developing markets is expected to push mobile gambling wagers to approximately $100 billion by 2017.
The company's UMI puts Consorteum in a great position to capitalize on the mobile gaming industry's rapid growth. As the first and only third party mobile platform for the delivery of gaming content that's been approved by the Nevada Gaming Commission, the company has a significant competitive advantage in the upcoming years.
To learn more about Consorteum Holdings, visit www.consorteum.com
Please see disclaimer on the QualityStocks website:
http://Disclaimer.QualityStocks.com

(0)

(0)
---