Consorteum Holdings, Inc. (CSRH):


Post# of 36
Posted On: 03/03/2015 5:05:15 PM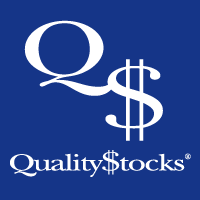 Consorteum Holdings, Inc. (CSRH): Universal Mobile Interface Geo-Location Mapping Key for Secure Ecommerce, Healthcare, Government Applications
A recent report by Allied Market Research on the growing global mobile security market highlights the rise of BYOD (bring your own device) workplace architectures, ranging from SMEs to large organizations with international workforces, as one of the core drivers behind the surging demand for more secure mobile environments. The market for mobile security is projected as climbing to over $34.8 billion within the next five years alone on a roaring CAGR of 40.8%, as more and more companies reach for the immense benefits of improved-employee satisfaction and increased productivity from the BYOD workplace experience, even as consumers also flock to mobile-enabled ecommerce and banking options.
Consumers really love their mobile devices and the growing amount of retail and other transactions done via mobile can attest to that directly, with the global business to consumer ecommerce market on track to hit around $2.4 trillion in sales worldwide by 2017, according to recent forecasts by eMarketer. In Q4 last year alone, Strategy Analytics computes that smartphone shipments grew 31% annually to hit a record 380 million units, with Apple (NASDAQ:AAPL) and Samsung (OTCM:SSNLF) tied for volume, as a record 1.3 billion plus smartphones shipped worldwide during the entire year. Despite the immense popularity of mobile devices and the numerous logistical benefits, both to businesses and consumers, the broader mobile device spectrum has become a major target for hackers and various other forms of cybercrime, creating a serious concern for banks and other financial institutions in particular when it comes to capturing and satisfying this market.
The same logistical benefits of mobile devices that exist for banking and financial transactions, or ecommerce implementations, also exist readily for the healthcare and government markets. In both additional markets though, the same demand for security is increasingly becoming obvious. In the case of sensitive, personal healthcare or government agency data, the need for robust security that cannot be compromised by relative device integrity is paramount. As smartphone use grows and grows, and the number of applications increases accordingly, broad-spectrum security solutions will become a dominant facet of the market and the companies who can satisfy this massive demand will be catapulted to the forefront of the space.
The $2.9 billion Motorola Mobility acquisition by Lenovo (OTC:LNVGY) in October allowed them to capture 6% of the global smartphone market, enabling Lenovo to compete directly in China with major private companies Xiaomi and Huawei as the number three global smartphone company, but the recent Superfish story sheds light on the core security issues resident in the mobile computing space. While the story emerged over Superfish software installed on Lenovo PCs, Superfish actually began experimenting last year with free "LikeThat" mobile apps in the iTunes and Android stores using their technology, and the cause for concern has largely been with the Superfish adware's compromising of apparently (to the user) secure/encrypted private email or bank sessions. Superfish's technology, a particularly aggressive form of targeted advertising, tracks consumer's activity in an attempt to match them with better deals, but in the process, otherwise secure sessions are also exposed to hackers.
Into this complex environment soldiers electronic transaction processing solutions developer, Consorteum Holdings (OTC:CSRH), who, while still in the development-stage, already has a wealth of experience as a systems integrator for the financial services, payment, and transaction processing sectors. The development of a unique UMI (universal mobile interface) via the company's ThreeFiftyNine Inc. (359) subsidiary (which has over a decade of experience), in conjunction with their Thin Client Server and Hybrid Mobile Application architecture, offers just the kind of robust security that banking, ecommerce, financial institution, healthcare, and government clients need.
Moreover, the powerful geo-fencing and geo-location technology developed by 359 for mobile compliance gaming, in order to prevent location spoofing, can be directly applied to numerous security protocols for the aforementioned markets. Key techniques and technologies employed by 359's multi-device, multi-OS platform, are very similar to anti-virus software and can be used to detect rooted or jailbroken devices, effectively defeating location spoofing, a common tool in the hacker's arsenal used to compromise personal identities that are tied to a device or given transaction. The enormous potential of such a robust security environment, further enabled by tight geo-fencing and geo-location technology, could help transform the BYOD healthcare, government and enterprise workplace, as well as the ecommerce/banking landscape, ensuring that network activity passing to and from the corporate intranet is protocol-consistent and clean.
To learn more about Consorteum Holdings, visit www.consorteum.com
Please see disclaimer on the QualityStocks website:
http://Disclaimer.QualityStocks.com

(0)

(0)
---