Consorteum Holdings, Inc. (CSRH)


Post# of 36
Posted On: 02/24/2015 4:03:59 PM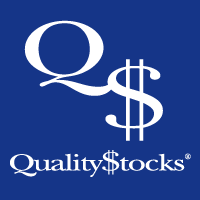 Consorteum Holdings, Inc. (CSRH) – Extending Brands onto the Digital Space
Consorteum Holdings backs innovation with specification, providing fast, mobile solutions that help brands extend their presence onto the digital space – a necessity today because online is where millions of people look to shop and buy. On the one hand, Consorteum helps some businesses connect to the 20-something and 30-something consumers driving today's technology agendas. On the other, it uses loyalty programs to help other businesses retain customers while still maintaining a reasonable profit margin. As a result, Consorteum enjoys the business of diverse clients who love the company's attention to program documentation.
Consorteum is aware of the complexities involved in delivering digital media content across mobile devices. Different operating systems, user interfaces, and form factors can create barriers to the easy launch of commercial initiatives so Consorteum's solutions address these issues. The company's mobile offerings combine a hybrid mobile application with a thin client server platform, allowing it to deliver thin client applications to mobile devices.
Consorteum is able to provide this hybrid solution through a subsidiary, ThreeFiftyNine, which has developed a Universal Mobile Interface (UMI) that offers advanced security options and unrivaled flexibility. The subsidiary's UMI offers a powerful solution for an economical investment. The interface, which is built on a mobile platform, allows developers to create, update and modify content while it maintains the device integration, content delivery and content display. It also provides for geo-location, geo-fencing, security and e-commerce while still using the native functionality of individual mobile devices. Ultimately, mobile users need only download the application once and the UMI will deliver the resulting content, regardless of operating system updates, new content, or website enhancements.
For more information, visit www.consorteum.com
Please see disclaimer on the QualityStocks website:
http://Disclaimer.QualityStocks.com

(0)

(0)
---