Consorteum Holdings, Inc. (CSRH)


Post# of 36
Posted On: 02/17/2015 5:28:15 PM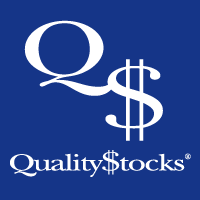 Consorteum Holdings, Inc. (CSRH) Proprietary Platform is a Winning Solution for Burgeoning Mobile Gambling Market

Consorteum Holdings stands poised to profit from the growing online gambling market, which is now starting to really pick up steam as regulatory issues in the U.S. begin to fall away and prevailing legislative changes continue to take shape. With a firm handle on both international transaction management capabilities and the development of custom mobile solutions, CSRH, through its lead operational business unit and wholly-owned subsidiary ThreeFiftyNine, Inc. (359), is in a prime position to deliver customized real money gaming executions for this burgeoning market, fully leveraging their proprietary mobile platform.
Mobile is quickly becoming the key enabler technology for the online real money gambling market. According to a report published last year by Eilers Research, mobile now accounts for over 46% of all social casino game revenues worldwide. Online gambling, including sports betting, mobile casinos and various types of lotteries, is becoming more and more popular around the world, but the domestic market is surprisingly ripe for growth due to lagging regulatory oversight.
Caesars Entertainment (NASDAQ:CZR), one of the biggest operators in this space, with their World Series of Poker and Playtika operations, recently displaced Zynga (NASDAQ:ZNGA) as the top social casino game publisher, with around 18.6% of the market, on strength of properties like Slotomania and Bingo Blitz. Caesars even beat out DoubleDown Casino operators, International Game Technology (NYSE:IGT) last year for Gaming Intelligence's Social Gaming Operator of the Year award. Social casino games alone have shot up to around $2.9 billion globally according to analysis by SuperData Research, which sees 2015 total spend figures of around $4.4 billion when all platforms are accounted for, and Juniper Research sees the U.S. mobile gambling market alone as potentially surpassing $100 billion within just the next two years.
Consorteum Holdings has put together a real winner for companies looking to acquire market share in this increasingly hot industry, which is still only being addressed by a handful of big players. CSRH's thin client application approach utilizes a cloud computing architecture and is further empowered by a Universal Mobile Interface (UMI) that enables extremely sophisticated, graphically rich deployments that can run smoothly on virtually any mobile device, and which do not require complex re-development coding work or patching by the end user. This approach gives developers a huge advantage over native applications and makes the overall experience more fluid for gamers at the same time, carrying with it certain security advantages that lend themselves naturally to the world of online mobile compliance gaming. The 359 platform allows developers to develop once and then seamlessly deploy anywhere, freeing mobile users of having to continually download new versions due to changes to the game or due to device operating system updates, as the versioning is all handled server-side.
Only three states in the U.S. currently have legal online casinos, New Jersey, Nevada and Delaware, a fact which has left much of the market open to offshore entities, mostly from Europe. But the success of New Jersey in particular, which accounted for 87.7% of U.S. online casino revenues last year, with some $122 million, shows how much potential there is to grow in the underdeveloped domestic space and how much territory is still open to developers. The sector has yet to see the kind of third party developer boom that has already been seen in traditional online console, PC and web-based gaming.
Mobile's effect on online gambling is profound and a report published last year by Reportlinker estimates that mobile will see double-digit growth rates through 2018, by which time it will take up over 40% of the online gambling market. Little wonder really, as International Data Corporation reported recently that the smartphone market hit a new milestone last year, with over 1 billion units shipped. A new report out early this year from eMarketer also indicates that over 1 billion people worldwide will use a tablet in 2015, and that figure is estimated as growing to around 1.43 billion over the next three years.
Consorteum Holdings' recent multi-year license agreement with Nevada's NYG Holdings, which gives the company the ability to modify various aspects of the CAPSA platform for selling mobile gaming and wagering programs in Canada, Mexico and part of the U.S., further enhances CSRH's momentum in this dynamic space. CASPA, an already regulatory-approved platform, combined with 359's mobile hybrid solution and the company's rights under the license agreement to rebrand and market CASPA under a new name, gives CSRH even more firepower to hit their targets in the rapidly growing North American online gambling market. Key aspects of the proprietary 359 platform, regarding geo-location and geo-fencing capabilities, also help put CSRH at the head of the pack when it comes to offering developers an easy solution for managing the existing regulatory environment.
Easily navigating complex regulatory waters, while still also maximizing customer engagement and increasing their ARPU (average revenue per user), as well as retained DAU (daily active user) levels is difficult, but CSRH has the tools developers need to get the job done. Because CSRH's proprietary platform comes backed up by sophisticated loyalty program development know-how and comprehensive end user data aggregation technologies, and because the company understands that the real trick to maintaining long term profitability is being able to maintain steady customer retention, not just acquire new users.
For more information on Consorteum Holdings, visit www.consorteum.com
Please see disclaimer on the QualityStocks website:
http://Disclaimer.QualityStocks.com

(0)

(0)
---