Consorteum Holdings, Inc. (CSRH):


Post# of 36
Posted On: 02/09/2015 6:50:22 PM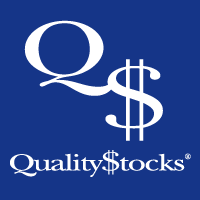 Consorteum Holdings, Inc. (CSRH): It's All About Mobile Content Delivery
The challenge of mobile content has been growing in recent years. This is not to say that companies aren't getting a handle on how to deliver desktop-quality content to mobile devices, but it is a matter of delivering it on a much larger scale than ever before as the sphere of mobile devices grows every year with new smartphones and tablets making it into the marketplace and the number of mobile-device users continuing to grow.
And as the mobile universe grows, the disconnect between devices grows as well. Not only are there three major mobile operating systems on the market – Google's Android, Apple's iOS and Microsoft's Windows Phone – there have been sightings of other startup OSs looking for their own piece of the pie. And as one might expect, with different operating systems, it is difficult for some companies to reach all mobile users with their same content and messaging without having to cater to each platform separately. Not to mention the security challenges with data crossing from one platform to a dissonant platform.
This is where Consorteum Holdings, Inc. (OTC: CSRH) provides some answers that help several verticals improve their content and their capacity to deliver their content seamlessly and flawlessly to multiple platforms.
In many verticals like government, online gaming, marketing, healthcare, banking and others, segregating target audiences by their operating system can greatly fracture any opportunities for growth in a vertical. But with Consorteum Holdings' portfolio as an aggregator of mobile technologies, a Universal Mobile Interface (UMI) is a prominent solution to the challenge of delivering rich online content and security to any mobile device. With UMI, content is rich, robust and able to easily be read and responded to from any mobile device, without any extra effort by the sender to make the content compliant with the different platforms.
As the mobile universe continues to grow, the potential for UMI continues to grow.
For more information, visit www.consorteum.com
Please see disclaimer on the QualityStocks website:
http://Disclaimer.QualityStocks.com

(0)

(0)
---