Consorteum Holdings, Inc. (CSRH)


Post# of 36
Posted On: 01/23/2015 7:20:53 PM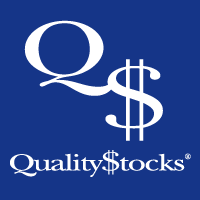 Consorteum Holdings, Inc. (CSRH) Breaking Down Barriers to Mobile Marketing
There are several sectors in the economy that have become high-demand for mobile devices, and others that really want to embrace mobile technology to penetrate desired markets with their marketing initiatives.
Whether it's banking, healthcare, entertainment, sports, government or even retail, reaching out to an increasingly mobile audience can be difficult with the number of devices and the fragmentation of the mobile marketplace between multiple operating systems. And believe it or not, some of those operating systems really do not "talk" to each other well – which mean that if you only work with one platform, your marketing message will miss a good portion of your audience simply because their platform doesn't support the rich content you are offering them without scrambling it or showing it in very low quality. That often means that, as a marketer, you have to create multiple marketing channels for each mobile platform so you don't lose any potential customers due to device segregationism.
Research and engineering work by Consorteum Holdings, Inc. (OTC: CSRH) has enabled marketing and mobile transactions and payments across virtually any mobile device using what is called the Universal Mobile Interface (UMI). With UMI, several verticals are now better able to procure customers with rich end-user experiences, whether it is online casino gaming, sporting events, healthcare and banking. UMI along with Thin Client Server through Consorteum Holdings' wholly owned subsidiary, ThreeFiftyNine, can deliver rich experiences and cutting-edge security for any mobile platform for secure transactions.
With these innovations, Consorteum Holdings is putting itself in prime position to be a top answer for reaching every mobile-device audience available with efficiency, security and reliability.
For more information, visit www.consorteum.com
Please see disclaimer on the QualityStocks website:
http://Disclaimer.QualityStocks.com

(0)

(0)
---