Consorteum Holdings, Inc. (CSRH)


Post# of 36
Posted On: 01/15/2015 7:21:37 PM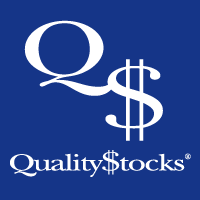 Consorteum Holdings, Inc. (CSRH) Holds a Key to Universal Mobile Marketing
Marketing to mobile devices has become the new Holy Grail quest for many businesses. Mobile technology has become more and more dominant in today's society, with more and more people having mobile phones, smartphones and tablets connected to their hips in some way or another as we as humans have become more mobile – kind of like our nomadic ancestors.
One big difference now is that with mobile devices, we can communicate with friends and loved ones while we are on the go. And equally stark in contrast is that there are businesses in the world that have marketing messages to send each of us, but often the communication of those messages can get scrambled thanks to differences in cellular carriers, phone types and operating systems.
And if you are a marketer, you would want to find a way to send a message to a mobile device and have the message read and understood without segregating your audience by operating system or phone brand. Your message is important to everyone with whom you come in contact, but it can be time-consuming to format a message in three or four different mobile platforms just so your target audience gets the full richness of the graphics, videos and messaging.
Consorteum Holdings, Inc. (OTC: CSRH), and its wholly owned subsidiary, ThreeFiftyNine, have been working diligently for five years researching and engineering what is called the Universal Mobile Interface (UMI), which allows for rich content, images, videos and messaging to be sent from one device to any other device without garbling, scrambling or lost images. Marketers would not need to send their message through various platforms to reach every type of device; instead, marketers would send a message once and the UMI would develop the message and have it appear on a recipient's device looking exactly as the message that was originally sent. All of the richness and graphic appeal would show up on a Nokia Lumia, iPhone or Samsung Galaxy. No more segregating a target audience based on device – now all of your prospects with similar interests, regardless of the device they own, would get the message clearly and robustly.
For more information, visit www.consorteum.com
Please see disclaimer on the QualityStocks website:
http://Disclaimer.QualityStocks.com

(0)

(0)
---