Consorteum Holdings, Inc. (CSRH)


Post# of 36
Posted On: 02/02/2015 5:38:29 PM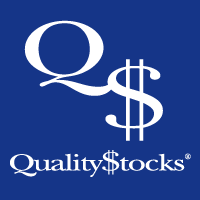 Consorteum Holdings, Inc. (CSRH) Device Agnostic, Hybrid Architecture Ideal for Mobile Game Publishing & Payments
Consorteum Holdings has set itself up as a position player in the booming world of mobile gaming and secure payments, putting together a rich set of technological innovations like their proprietary Universal Mobile Interface (UMI) platform that allows content developers unprecedented levels of ease when it comes to executing device agonistic and easily updated apps. But the powerful mix of distributed applications that can be delivered via the company's highly secure, hybrid Thin Client Server architecture, which isolates the servers from user's mobile devices and can realize content delivery that is fully web available, device resident (native), or a combination of both, isn't just great for gaming.
This architecture is also perfect for executing cost-effective and easily updated apps for the worlds of finance, government, and healthcare. Streamlined app development standards are combined with powerful back-end marketing capabilities that do all the heavy lifting when it comes to managing an effective marketing campaign. The ability to target patrons according to big data vectors, using parameters like age, GPS-driven geolocation, as well as prior responses to previously offered promotionals like coupons, are a huge advantage for retail, but also easily translate into more effective apps for other spheres of endeavor like local government agencies.
With a new report out recently from Digi-Capital showing that the gaming industry is now indeed white-hot, with acquisitions and IPOs running at an all-time record high last year to the tune of around $24 billion, and Apple handing in record quarterly profit figures of $18 billion thanks to some 74.5 million iPhone sales in Q1 alone, it is a heady time for mobile publishing experts like Consorteum Holdings, which also specializes in transaction management. In fact, mobile payment solutions and transaction management is emerging as one of the hottest segments of the mobile space, and CSRH's capabilities in this area are firmly reinforced by extensive experience in North America and abroad when it comes to developing turn-key card and payment transaction processing solutions.
As a technology and services aggregator that can deliver full-spectrum results through a hearty mix of on-deck partnerships and license agreements, CSRH is able to easily handle even the highly nuanced world of mobile compliance gaming, and their wholly-owned 359 subsidiary, which developed the UMI, is well known for hitting even the high standards set by the likes of the Nevada Gaming Commission when it comes to secure commerce, app performance, geolocation, and geofencing. This same set of tools and capabilities translates immediately into the world of banking and ecommerce as well, giving CSRH's security-focused Thin Client Server architecture even more of a chance to shine, especially in an era where identity theft is becoming more and more of a major concern, both financial customers and institutions themselves.
To get a closer look at Consorteum Holdings' capabilities, visit www.consorteum.com
Please see disclaimer on the QualityStocks website:
http://Disclaimer.QualityStocks.com

(0)

(0)
---