Consorteum Holdings, Inc. (CSRH)


Post# of 36
Posted On: 01/09/2015 4:15:22 PM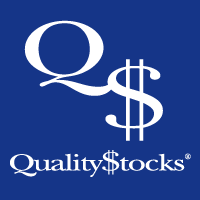 Consorteum Holdings, Inc. (CSRH) Penetrating Hot, Core Markets to Build Growth Momentum
Consorteum Holdings directs its efforts on developing relationships and licensing agreements that will serve to place it front and center in several emerging mobile markets. The company is capable of delivering mobile content to end users who will use their smart phones in ways that were not even possible five years ago. CSRH's Universal Mobile Interface solution aims to open up opportunities in several sectors and verticals. By specializing in delivery of mobile content, mobile payment solutions and products through a mix of on-deck partnerships, the company operates as a technology and services aggregator to meet the diverse needs of its client base. The company also has broad expertise within the Payments and Transaction Industry in North America and internationally.
CSRH's mobile solutions combine a Hybrid Mobile Application with a Thin Client Server platform. This combination enables it to deliver what's referred to as "Thin Client Applications" to mobile devices. Its Universal Mobile Interface (UMI) solution cultivates business opportunities in sectors such as healthcare, government, e-commerce and banking.
As for the public sector, governments generate excess amounts of paperwork and consider employee payroll one of its heaviest operating expenses. Adding mobile access to government departments would improve accessibility which in turn would lead to shrinking backlogs and reducing costs. Due to the sensitive nature of citizen's information, the company's 359 Thin Client Server / Hybrid Mobile Application would provide the security required for governmental transactions.
Today Consorteum is able to create customized programs for maximum results. This approach enables unparalleled flexibility when sourcing solutions, resulting in smarter, faster deployment of technologies, competitive pricing, and potential for new streams of revenue. Other Consortium core markets are mobile compliance gaming, sports, entertainment, financial institutions and healthcare.
For more information on the company, visit www.consorteum.com
Please see disclaimer on the QualityStocks website:
http://Disclaimer.QualityStocks.com

(0)

(0)
---